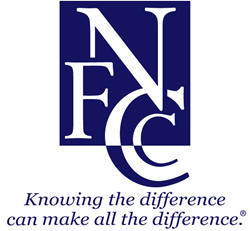 Personal finance can be complicated, thus there is no shame in admitting difficulty understanding how to best manage money.
Washington, DC (PRWEB) July 08, 2014
Successfully managing money starts with making smart financial decisions, often requiring a fair degree of financial competence. Nevertheless, the National Foundation for Credit Counseling® (NFCC) June online poll revealed that the majority of respondents were not fully confident when managing their finances, with more than one in four (26%) wishing they didn't have to deal with their finances at all. Only eight percent, the lowest number of respondents, felt as though they had a good grip on their personal finances.
"Personal finance can be complicated, thus there is no shame in admitting difficulty understanding how to best manage money," said Gail Cunningham, spokesperson for the NFCC. "However, since there is easily accessible and affordable help available nationwide, it is regrettable that more people don't take advantage of it."
Consumers may be hesitant to reach out for help due to misconceptions about financial counseling. Below are some of the false beliefs toward financial counseling that consumers admitted in the NFCC Financial Literacy Survey:

Financial counseling costs too much. The truth is that through an NFCC member agency counseling is either free or low cost. One of the requirements for membership in the NFCC is that no service will be denied based on an inability to pay. Cost should never be a barrier to finding the financial help needed.
It would be embarrassing to discuss my situation. NFCC member agencies counsel more than 1.5 million people each year. The trained and certified financial professionals deal with people's financial concerns every day, and are able to find solutions for a variety of problems.
Credit counseling agencies only offer advice, not real solutions. Although financial education is critical to financial success, when a person has debt beyond what he or she can responsibly manage, a Debt Management Program (DMP) may be appropriate. The DMP allows consumers to continue to service their debt, repaying it in full, but often with a more affordable monthly payment, a lower interest rate, and late fees and over-limit fees stopped or lowered.
Seeking credit counseling might damage my credit report and score. Credit counseling is not reported to the credit bureau, thus could not have a negative impact on a person's credit report or score. However, if a person elects to repay their debt through a DMP, the creditor may make a notation on the credit report of participation in the program. Nonetheless, graduates of the DMP often emerge with improved credit scores due to having paid off the debt through consistent monthly payments.
Debt settlement or bankruptcy seems like better solutions. Both debt settlement and bankruptcy are serious financial decisions which can negatively impact a person's credit report and score for years. Before opting for either, a person should first rule out all other alternatives.
A desire to better understand personal finance is common. The NFCC Survey revealed that 73 percent of consumers would benefit from answers to everyday financial questions from a professional. Improve your financial know-how by reaching out to an NFCC member agency. To be automatically connected to the closest NFCC member agency dial (800) 388-2227, or find an agency online at http://www.NFCC.org.
The NFCC's June online poll question and answers are below:
Which of the following best describes your financial confidence?
A. I'm the CEO with a good grip on my finances = 8%
B. I'm in mid-level management steadily working my way up = 30%
C. I'm an entry-level employee trying to learn the ropes = 35%
D. I can't seem to catch on and wish I didn't have this job = 26%
Note: The NFCC's June Financial Literacy Opinion Index was conducted via the homepage of the NFCC website (http://www.DebtAdvice.org) from June 1–30, 2014, and was answered by 644 individuals.
-30-
The National Foundation for Credit Counseling (NFCC), founded in 1951, is the nation's largest and longest serving national nonprofit financial counseling organization. The NFCC's mission is to promote the national agenda for financially responsible behavior, and build capacity for its members to deliver the highest-quality financial education and counseling services. NFCC Members annually help millions of consumers through more than 600 community-based offices nationwide. For free and affordable confidential advice through a reputable NFCC Member, call (800) 388-2227, (en Español (800) 682-9832) or visit http://www.nfcc.org. Visit us on Facebook: http://www.facebook.com/NFCCDebtAdvice, on Twitter: twitter.com/NFCCDebtAdvice, on YouTube: http://www.YouTube.com/NFCC09 and our blog: http://financialeducation.nfcc.org/.
Contact:
Gail Cunningham
(940) 500-4100 | direct
(240) 672-2700 | cell
gcunningham(at)nfcc(dot)org