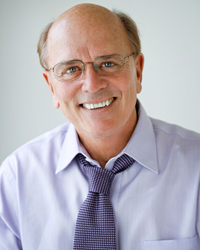 I believe it's one of the main reasons our online coaching courses are able to reduce health risk so effectively.
San Diego, California (PRWEB) July 08, 2014
Behavior change expert, Lou Ryan, has called on the wellness industry to learn from a new Johns Hopkins tobacco cessation study that included a coaching technique known as motivational interviewing. The study found that motivational interviewing assisted caregivers in reducing second-hand tobacco smoke in homes with children more effectively than education alone.
For the study, researchers recruited 330 children whose caregivers reported a smoker living in the home. All caregivers were given educational materials about the dangers of second-hand smoke and were asked to participate in education and awareness activities. Some were also assigned a series of motivational interviewing sessions designed to help them set up a home smoking ban and encourage smokers to quit. The homes of those that received motivational interviewing in addition to education showed significantly lower air nicotine levels. They also had a 13 percent decrease in smokers, compared with only a 5 percent decrease in the education-only group.
Report lead author Michelle N. Eakin of Johns Hopkins University School of Medicine said, "We know from this study that people can change behavior, but to do so, raising awareness and educating them is not enough." Eakin's remarks were applauded by Lou Ryan, CEO and founder of health coaching company SelfHelpWorks, who called on wellness programs to incorporate motivational interviewing into their efforts.
"Motivational interviewing is critical if you want to be successful in facilitating behavioral change," said Ryan, who has employed motivational interviewing ever since he launched his first behavioral change program in 1979. "When we converted from a live coaching format to our current Internet-based format we went to a great deal of effort to effectively incorporate the motivational interviewing aspects online. It gives the user a totally different experience compared with wading through the plethora of educational wellness program content out there, and I believe it's one of the main reasons our online coaching courses are able to reduce health risk so effectively."
Ryan went on to explain that motivational interviewing is in essence a conversation between coach and client that focuses on change and attempts to inspire motivation and commitment on the part of the client. "People are often afraid of change, even if it's a change that they know would be a healthy one," said Ryan. "If you can talk mindfully and openly the fear can be confronted, and when that happens it begins to dissipate. Motivational interviewing can play a huge part in initiating and strengthening the will to make a positive change, especially among those struggling with things like obesity, tobacco and alcohol. That's why I think motivational interviewing is critical to any behavioral change program or wellness effort."
Health plans, providers and corporate wellness managers interested in seeing how SelfHelpWorks incorporates motivational interviewing into its online health coaching courses may contact the company to request a demo.
ABOUT SELFHELPWORKS, INC.
SelfHelpWorks delivers evidence-based digital health coaching courses designed to produce permanent results in areas such as weight loss, exercise, alcohol management, tobacco cessation, stress management and diabetes management. Whereas other online coaching courses typically provide education, SelfHelpWorks' time-tested Structured Cognitive Behavioral Training approach produces genuine transformation. Since 1979 SelfHelpWorks founder Lou Ryan's courses and process have been licensed by insurance companies, government agencies, major hospitals and corporations nationwide. Now, thanks to modern technology, all of the SelfHelpWorks courses are delivered conveniently and affordably via the Internet so that virtually anyone can take advantage of them.