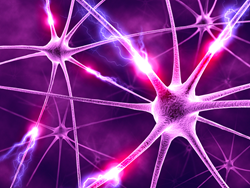 ...We have in our hands the amazing culmination of years of neurological discovery and research – it would be wise to seize this opportunity today.
New York, NY (PRWEB) July 09, 2014
Whether it is fat loss, athletic conditioning, bodybuilding, or just looking great naked, why do so many find heading over to the gym such a daunting chore? Most people can agree to feeling fantastic, and even 'euphoric', after a good workout, but why is it that simply getting moving in the first place is so difficult for most people? While this conundrum has stumped gym experts and scientists alike for decades, Fitcorp Global's CEO, Daniel Remon, appears to have stumbled upon a very interesting discovery.
"If I asked you to do a hundred squats, could you? Well, from a physical standpoint you probably could, given enough time to complete the task – but why is that most people can't get motivated enough to actually do so? Quite possibly, the mind holds the key and one's mindset is crucial to achieve the best results."
Fitcorp Global itself holds very different views on fitness. Instead of the conventional goals found in most gyms, Fitcorp focuses as much on the mental as it does the physical aspect of working out, and how one affects the other. This is why the majority of their clients are executives, Fortune 500 MDs, CEOs, and entrepreneurs looking for the mental and physical edge. It is Remon's belief that the two go hand-in-hand, where being physically active can provide benefits for a better functioning brain, and having the right state of mind can also speed progress in the gym.
For the last six months, Remon has been giving a cognitive enhancing supplement, Nitrovit, to some of Fitcorp Global's clients to see whether an enhanced state of mind affected their results. These clients were grouped according to their goals – fat loss, athletic fitness and conditioning – and then had their progress compared to control groups having similar goals. The results were astonishing, as at the end of six months testing, it was discovered that those who supplemented with Nitrovit had experienced substantially better results, and had also enjoyed their journey more. The supplementing group with goals in athletic fitness and conditioning, not only achieved their objectives faster, but also reached better fitness benchmarks in the same amount of time. The results for fat loss were even more so incredible, at a rate 43% faster than the control group, with very minimal muscle loss. Remon stated that while Nitrovit's ingredients such as ALCAR, held fat burning properties, the results also highlighted Nitrovit's ability to seemingly reduce the pain barrier – making those fifty sit-ups a walk in the park.
However, the most positive feedback from Remon's clients was when they started reporting that as a result of their better overall shape, and possibly due to the added benefit of being on a supplement that positively affected their brain, their overall work lives had improved. Some clients described their 'state of mind' as being more focused and productive, while others noted mental clarity, especially in problem-solving situations. In hindsight, Remon's theory was always going to work – lack of motivation and breaking through the pain barrier was the only thing that held people back from achieving their goals, but when dealing with a supplement specifically designed to break through those barriers, while also promoting fat loss, and enhancing the processes of the brain, these results were really no surprise.
The CEO believes that what makes achieving a fitness goal so difficult begins in the brain's pleasure center, where motivation is greatly influenced. "You associate physical exercise in your brain with either negative or positive emotions, and once that association has been made, your motivation to work out is affected. When that happens, you will never be able to give it 100%, and most certainly won't be getting your desired results. It's about creating the perfect mindset. Through the use of cognitive enhancing supplements such as Nitrovit, we're able to drown out that voice inside our heads saying 'I can't do it', and drive ourselves to get results."
Remon is in agreement with US-based Neuro Laboratories' founder Archie Marks that peak fitness and achieving superior gym goals might be expedited by conditioning the brain through supplements like Nitrovit, and is proud to have one of the first gyms to adopt and apply this groundbreaking development.
"We are finally at the point where our knowledge of the brain and body cross over. As much as conditioning the brain to perform better in the gym might sound like science fiction, the results do not lie. We have in our hands the amazing culmination of years of neurological discovery and research – it would be wise to seize this opportunity today."
As part of a prospective partnership between Neuro Laboratories and Fitcorp Global, Marks is extending a 10% discount code (fit10) to all Fitcorp Members. For more on brain enhancement and other performance enhancing supplements, check out Nitrovit.