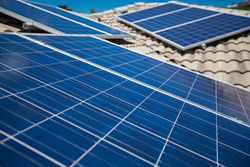 Hakan has a top notch analytical mind backed by high level experience with one of the largest companies in the world.
(PRWEB) July 08, 2014
Equal Earth, Inc. a San Diego based diversified renewable energy company today announced that it has added Hakan Misirlioglu as Director of Financial Planning and Analysis. Misirlioglu brings 12 years of progressive finance experience to his new position, stemming from his years at Deloitte, Kimberly-Clark and various leading e-commerce companies.
Misirlioglu served in the role of Senior Auditor at Deloitte, one of the "Big Four" accounting firms and the largest professional services network in the world with revenues over $32 billion. He prepared, audited and analyzed financial statements based on GAAP accounting standards for various Fortune 100 companies. Misirlioglu previously served as Manager of Strategic Analysis and Reporting for the e-commerce site Beymen.com, where he analyzed market activity and trends to identify and develop business opportunities and prepared detailed business plans and financial models for new investment areas. Prior to that, Misirlioglu served as the Finance Manager for Trendyol, a leading e-commerce company in Turkey with an $850 million enterprise value. Misirlioglu was charged with management reporting including development of financial statements, balance sheets, profit & loss and cash flow statements based on US GAAP accounting.
"Hakan has a top notch analytical mind backed by high level experience with one of the largest companies in the world," stated Equal Earth Chairman, President and CEO Andrew Duggan. "Adding his talent to the Equal Earth team allows us to continue our aggressive growth within the renewable energy industry," added Duggan. Misirlioglu added, "I am looking forward to using my skills and expertise to further the company's mission and goals."
Equal Earth provides homeowners and business owners with easier and more cost effective energy solutions. Customers are able to have a clean energy system installed with no out-of-pocket costs to them. Instead of purchasing the system upfront, customers simply make monthly payments that are significantly less than what they are paying right now.
Cautions Regarding Forward-Looking Statements
About Equal Earth
Equal Earth is the premier clean energy solutions provider servicing commercial and residential customers in California, Colorado, Hawaii, Guam and Fiji. Our mission is to provide homeowners and business owners with an easy, straightforward alternative to the expensive utility rates they currently pay. Our customers enjoy a fast, simple and streamlined approach to both grid-tied and off-grid solar systems and saving money without the burden of any upfront costs. Equal Earth capitalizes on target opportunities in under-served energy markets, efficiently delivering clean energy solutions with a focus on customer satisfaction. For more information, visit http://www.EqualEarthCorp.com.