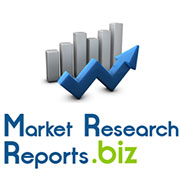 China Air Compressor Industry Report, 2014-2017
albany, New York (PRWEB) July 08, 2014
In recent years, with steady growth of China's economy and sustained expansion of fixed-assets investment in equipment manufacturing industry, air compressor has been widely used in various industries like mining, metallurgy, power, electronics, machinery manufacturing, pharmaceutical, food, textiles & light industry and petrochemical. Air compressor industry is undergoing structural adjustment.
Browse Full Report with TOC:
http://www.marketresearchreports.biz/analysis-details/china-air-compressor-industry-report-2014-2017
According to data of the China General Machinery Industry Association Compressor Sub-Association (CCA), the air compressor industry generated total industrial output value of RMB17.851 billion and operating revenue of RMB17.617 billion in 2013, both rising about 6.7% year on year, and registering CAGR of 8.2% and 8.1% during 2007-2013, respectively. It is expected that the downstream fields of air compressor will slow down over the next several years and the Chinese air compressor industry is estimated to grow at an AAGR of 5.8% in 2014-2017 depending on development of downstream industries.
Air compressor consists mainly of screw air compressor and piston air compressor, with the former being more adaptive to future compressor development and gradually replacing the latter in many fields thanks to its significant advantages of low energy consumption, little noise and high reliability. Calculated by operating revenue, screw air compressor market was worth RMB13.1 billion in 2013 and is estimated to reach RMB17.2 billion by 2017.
To Download Full Report With TOC: http://www.marketresearchreports.biz/analysis/210873
At present, there are three types of competitors in China air compressor industry. The first type is multinational enterprises, represented by Atlas Copco, Ingersoll Rand, Sullair and Fusheng Group, which have strong independent R&D and design capabilities and take leadership in high-end screw air compressors. The second type is Chinese superior enterprises with significant R&D ande design capabilities and high processing and manufacturing level, which are narrowing their gas with international counterparts in terms of technological level and market share, including Zhejiang Kaishan Compressor Co., Ltd., Shanghai Hanbell Precise Machinery Co., Ltd. and Ningbo Baosi Energy Equipment Co., Ltd. The third is the ones that have no R&D capability for screw air compressor and specialize in low-end screw air compressor assembly and piston air compressor.
Table of Contents
1. Overview of Air Compressor Industry
1.1 Definition and Classification
1.2 Development
1.3 Supervision and Laws & Regulations
1.4 Policies
2. China Air Compressor Market Size and Forecast
2.1 Market Size
2.2 Output and Sales Volume
2.3 Exports
2.4 Market Size Forecast for 2014-2017
3. Industry Competition
3.1 Market Competition
3.2 Regional Competition
4. Main Market Segments of China Air Compressor Industry
4.1 Screw Air Compressor
4.2 Piston Air Compressor
5. Air Compressor Manufacturers in China
5.1 Zhejiang Kaishan Compressor Co., Ltd.
Latest Released Research Report:
Market Snapshot: Mammography Systems 2006 To 2020 – Europe: http://www.marketresearchreports.biz/analysis/210876
Mammography Systems 2006 to 2020 – Europe provides quantitative analysis of the two mammography systems market segments: full field mammography systems and film-screen mammography systems. The analysis includes market size data by revenue and volume over the 2006–2020 period for the following countries: Germany, UK, France, Italy and Spain. It uses data and information sourced from proprietary databases, primary and secondary research and in-house analysis by GBI Research's team of industry experts.
Scope:
1. Information on market size for the two mammography systems market segments: full field mammography systems and film-screen mammography systems
2. Annualized sales data by revenue for the 2006–2020 period and company share data by revenue for 2013
3. Annualized sales data by volume for the 2006–2020 period
4. Coverage of key geographies: Germany, UK, France, Italy and Spain
Global Blood Plasma Market Report: 2014 Edition: http://www.marketresearchreports.biz/analysis/210875
Plasma is a composite mixture of more than 700 proteins and other substances which are vital for the smooth functioning of the human body. Plasma is the liquid component of blood, constituting around 50% of the total blood volume. Plasma in itself is approximately 90% water, with the remaining 10% comprising of proteins, minerals, clotting factors, hormones and immunoglobulin which are used for their therapeutic values.
With the swift changes and advancement in biomedical/healthcare technology, the healthcare/pharmaceutical/therapeutic industry is becoming ever more competitive. Also, increasing incidences of health related issues owing to changing lifestyles is augmenting the blood plasma industry's growth. In order to address the rising medical needs related to blood disorders such as autoimmune diseases and liver function impairment among others, market players are coming up with novel and improved treatment options like IVIG, albumin, clotting factors etc. which are derived from human blood plasma.
About Us:
MarketResearchReports.biz is the most comprehensive collection of market research reports. MarketResearchReports.Biz services are specially designed to save time and money for our clients. We are a one stop solution for all your research needs, our main offerings are syndicated research reports, custom research, subscription access and consulting services. We serve all sizes and types of companies spanning across various industries. Kindly visit: http://www.marketresearchreports.biz/.
Contact Us:
Office: United States
State Tower
90 State Street, Suite 700
Albany, NY 12207
United States
Toll Free: 866-997-4948
Tel: +1-518-618-1030
E: sales(at)marketresearchreports(dot)biz
Inquire Before Buying Report: http://www.marketresearchreports.biz/sample/sample/210873