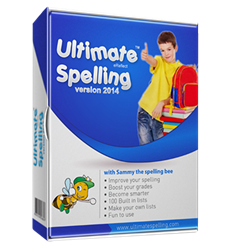 Efforts to improve spelling and vocabulary usage means an increase in a company's credibility and trail-blazing status.
New York City, NY (PRWEB) July 13, 2014
eReflect is widely known as an ambassador of self-improvement through its series of self-education software. eReflect is now sharing key tips with business-oriented blogs to help them increase engagement and drive up sales. In a recent post titled, "Spelling and grammar are still important when blogging for your business," eReflect makes a point that businesses that fail to follow commonsense rules often see their online reputation and sales shrink.
To avoid such grim scenarios, eReflect explains that every post, comment, like, and share online can either harm or boost a business' authority, credibility, and expertise. To avoid having a company's online presence marred by bad language skills, eReflect recommends that business owners follow the suggested tips, including having a professional proofread and edit a company's social media and blog content before it is published to ensure spelling, vocabulary and grammar are above par.
Getting spelling help is not rare in the professional world. In fact, many companies have dedicated editors to ensure their online copy promotes and doesn't sabotage the company's digital marketing efforts. Apart from spelling, formatting and copy layout are two other important parameters business blog managers need to consider. A skim-friendly blog with lists and images is more clickable and shareable than a 2500-word blog filled with fluff and recycled ideas.
Efforts to improve spelling and vocabulary usage means an increase in a company's credibility and trail-blazing status. When a company's online content is polished and well-structured it encourages visitors to turn into customers. Customers will be more eager to share and recommend a brand or product to their friends when the articles promoting the product are of high quality and well written.
Ultimately, quality online content boosts word of mouth and increases lead generation. But that's not all, as eReflect shows in Ultimate Spelling's latest blog post. If a company doesn't fix sloppy writing, readers may even turn into competitors, and this can cost businesses a great deal of money. For the entire list of tips eReflect shares, please visit the Ultimate Spelling blog.
***********
For more information about how Ultimate Spelling software can improve spelling performance for you and your family, please visit the official website at http://www.ultimatespelling.com.
About Ultimate Spelling™
Ultimate Spelling provides a modern and easy to use spelling software that has been designed with one goal in mind – making children want to learn.
It is a fast and easy way to master even the most complicated spelling, without the need to write long lists or complete boring tests.
In fact, Ultimate Spelling provides more than just spelling help. It is a complete educational resource that boosts all level of a child's literacy.
Containing a personal computer tutor, Ultimate Spelling is the most realistic step-by-step guide to flawless spelling ability.