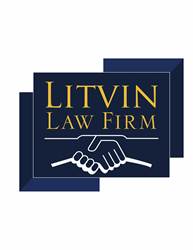 Brooklyn, NY (PRWEB) July 08, 2014
The Litvin Law Firm based out of Brooklyn, NY has been successfully defending homeowners against banks and mortgage lenders from foreclosure since 2009. The firm has reportedly saved over $60 million for homeowners in foreclosure. The firm has recently added a no-cost to client's service of taking action against violators of the Fair Debt Collection Practices Act.
The Fair Debt Collection Practices Act (FDCPA) was approved on September 20, 1977 and is a consumer protection amendment, establishing legal protection from abusive debt collection practices, to the Consumer Credit Protection Act, as Title VIII of that Act. The statute's stated purposes are: to eliminate abusive practices in the collection of consumer debts, to promote fair debt collection, and to provide consumers with an avenue for disputing and obtaining validation of debt information in order to ensure the information's accuracy. The Act creates guidelines under which debt collectors may conduct business, defines rights of consumers involved with debt collectors, and prescribes penalties and remedies for violations of the Act. It is sometimes used in conjunction with the Fair Credit Reporting Act.
Overly aggressive collection agencies, collection attorneys and other collection agencies have launched campaigns that employ tactics of intimidation which are at times a violation of the act. Mr. Litvin stated "as long as we are defending our clients we will not allow these illegal acts of intimidation to continue and be lobbed at our clients indiscriminately. We will provide our clients with services aimed at stopping these acts and collect fines on their behalf as long as these practices continue." For more information on foreclosure defense, visit http://www.litvinlaw.com.