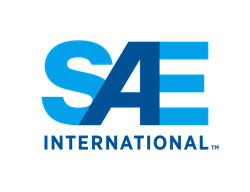 Each segment of this two-day course is designed to impart simple, but meaningful lessons that will equip participants to more fully engage in strategic discussions.
Warrendale, PA (PRWEB) July 08, 2014
SAE International is partnering with its Central Ontario Section to offer the "Strategic Leadership Workshop" on Nov. 13-14, 2014 at the University of Toronto, St. George Campus, Toronto, Canada.
It's the responsibility of a strategic leader to ensure that organizations are moving in the right direction.
Executives and selected mid-level managers must have the practical insight necessary to address competitive business challenges. Each segment of this two-day course is designed to impart simple, but meaningful lessons that will equip participants to more fully engage in strategic discussions, ask pertinent questions, facilitate critical decisions and shape high performing organizations. Classroom exercises assist participants in acquiring practical, effective methods of gaining organizational credibility and avoiding common errors in strategic leadership.
Topic outline includes:

Introduction to Strategic Leadership
Understanding the Human Dimension
Shaping Corporate Culture
Creating Organizations that Work
Facilitating Strategic Decisions
The Leader's Role in Creating Effective Strategies
Leading Strategic Change
Political Reality versus Dysfunctional Idealism
Lessons of History for Strategic Leaders
Instructor of the seminar is Joseph Doyle, principal of Strategic Insights, a Michigan-based consulting firm, specializing in executive leadership. Mr. Doyle completed a 30-year career with General Motors Corporation, where he held a variety of management positions including: Internal Business Consultant with General Motors University, Senior Research Manager with the Corporate Organization Research and Development Activity, Manager of the Corporate Executive Development Activity, and Lead Consultant with the Corporate Strategy and Decision Support Activity. While at GM, he facilitated Global Task Teams in India, Indonesia, Thailand, England and Australia and served as the Corporate Liaison on Leadership and Strategy to the US Army War College and the National Defense University. Prior to joining General Motors, Mr. Doyle held positions with the U.S. Public Health Service, Ford Motor Company and the Management and Organization Development Department of General Motors Institute (now Kettering University).
To attend the seminar, contact SAE International at CustomerService(at)sae(dot)org or call 1-877-606-7323 (1-724-776-4970 outside the U.S. and Canada). To learn more about the seminar, visit http://training.sae.org/seminars/c1412/.
SAE International seminars are regularly held at SAE International's Automotive Headquarters in Troy, Mich., and in many locations across the United States, Europe, and Asia. Seminars are also often held at select SAE International conferences and symposia. Because of this new partnership with its Sections, SAE can schedule certain classroom seminars at a facility in local Section area and/or to coincide with a Section meeting or other Section event. In addition, the partnership provides an opportunity to address the specific training needs of Sections by choosing from SAE International's vast list of seminar programs.
For more information regarding SAE International's seminars for Sections, email Rachel Unterbrink at rachelu(at)sae(dot)org or call 1-724-772-4012.
SAE International is a global association committed to being the ultimate knowledge source for the engineering profession. By uniting over 145,000 engineers and technical experts, we drive knowledge and expertise across a broad spectrum of industries. We act on two priorities: encouraging a lifetime of learning for mobility engineering professionals and setting the standards for industry engineering. We strive for a better world through the work of our philanthropic SAE Foundation, including programs like A World in Motion® and the Collegiate Design Series™.