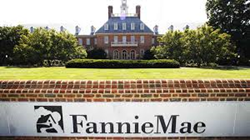 Chicago, IL (PRWEB) July 08, 2014
Lenders like Peoples Home Equity were happy to see the results of Fannie Mae's June National Housing Survey which show a boost of consumer confidence in the U.S.. Fannie Mae has been using this survey to collect data since 2010 by interviewing monthly around 1,000 Americans and asking them over 100 questions about their opinion on the housing market, financial issues and their confidence.
While in the last months, the data of consumer confidence has not had any major changes, in June there was an increase in the positivity of Americans towards interest rates, home prices, mortgage rates and home purchasing.
Out of all the categories, the biggest changes occurred in consumers opinions and interest rates. With 55% of consumer expecting interest rates to rise over the year, which is 6% more than May's data of 49%.
There were 4.3% of people surveyed who expect changes on the 12-month home rental price. While in May, 51% of the consumers expected rental prices to rise over a 12 month period, in June this number increased to 54% in June. The number of people who think that now it is a good time to buy a home is 70% which is a higher percentage than previous surveys. This number is partly the result of the data of those who think that the home prices will fall over the year. With 46% of respondents who believe home prices will decrease while only 2.4 percent expect the prices to rise. Out of 1,000 Americans, 52% find it easy to get a home mortgage today and 54% expect their financial situation to get better.
Fannie Mae expects 2016 to be the year for the housing market to come back to its pre-crisis level.
If in need of purchasing a home this summer consider speaking to a Peoples Home Equity loan officer today at: 262-563-4026