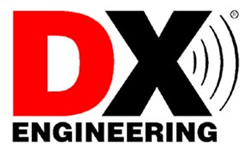 Akron, OH (PRWEB) July 09, 2014
Coaxial Dynamics has been well known to broadcast engineers, wireless network designers and communications professionals for decades. Now, Amateur Operators can use high-precision Coaxial Dynamics meters from DX Engineering in their own station.
Coaxial Dynamics makes units for practically every RF application. Depending on the meter, they can be used to measure peak/forward/reflected power, as well as directional RF power in either dB or Watts. The meters are shock-mounted in a virtually indestructible case, making them well suited to the field. They meet both the US Navy and Canadian standards for shock and vibration.
Operators can choose from Coaxial Dynamics meters with a traditional analog sweep display, or a large high-visibility LCD screen. They come in multiple connector options and frequency ranges. Meters are also available with multi-range capability, selectable via a large front-panel knob.
DX Engineering also carries additional connector adapters, plug-in elements and other accessories to expand the functionality of the Coaxial Dynamics meters.
SEE ALL COAXIAL DYNAMICS PRODUCTS AT DXENGINEERING.COM
DX Engineering
http://www.DXEngineering.com
1-800-777-0703