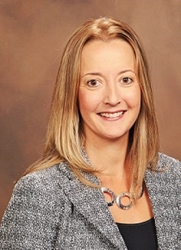 Nashville, TN (PRWEB) July 11, 2014
Clearwater Compliance today announced former OCR investigator Michelle Caswell, JD, will be joining the company as Senior Director, Legal and Compliance.
During her time with OCR, Caswell conducted and coordinated investigations of covered entities; prepared investigative reports and letters of findings; and developed strategies for the investigation, data collection and analysis for complaints related to HIPAA. She will bring this insight to her new role, further strengthening the credibility of Clearwater's national team of HIPAA-HITECH experts.
The addition of Caswell aligns with Clearwater's ongoing commitment to deliver a market-leading line up of solutions and experience in the HIPAA-HITECH space. The company aims to be a comprehensive resource for organizations striving to become or remain HIPAA-HITECH compliant by offering them continuing education, deep expertise and innovative tools, such as proprietary HIPAA compliance software.
"We were fortunate to find someone with Michelle's expertise to fill this key role and can't wait to see the impact of her efforts as a member of the Clearwater team," said Bob Chaput, CEO and founder of Clearwater Compliance. "Her insight resulting from direct experience working with, and for, OCR will be invaluable to our customers."
Immediately prior to joining Clearwater, Caswell served as a healthcare risk and compliance consultant, as well as in-house counsel, for Sword & Shield Enterprise Security, a company that provides security solutions and security testing.
In her role as Senior Director, Caswell will work with Clearwater customers to determine the most appropriate solutions for their HIPAA-HITECH needs. She also will oversee the development and delivery of Clearwater's educational solutions, including HIPAA-HITECH Risk Management BootCamps and HCISPP Training Courses. She will join the BootCamp faculty as a facilitator and instructor and serve as Clearwater's in-house counsel.
Caswell completed a degree in journalism from the University of Tennessee and earned her Juris Doctorate degree from Atlanta's John Marshall Law School. She holds membership in the State Bar in both Georgia and Tennessee. Earlier in her career, she garnered significant experience in the healthcare provider space, working for large dermatology and cardiology practices.
About Clearwater Compliance: http://www.clearwatercompliance.com
Clearwater Compliance, LLC, focuses on helping healthcare organizations and their service providers become and remain HIPAA-HITECH compliant. Owned and operated by veteran, C-suite healthcare executives, Clearwater provides comprehensive, by-the-regs HIPAA compliance software and tools, risk management solutions, educational events, and professional services for healthcare organizations ranging from major healthcare systems, health plans and Fortune 100 companies, all the way to small medical practices and healthcare startups. Since 2003, the company has served more than 350 organizations. Find out more about our HIPAA compliance software, solutions, education events and professional services at clearwatercompliance.com or connect with us via Twitter: @ClearwaterHIPAA.