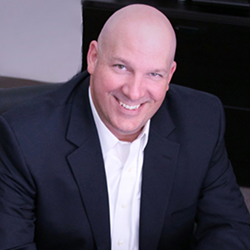 "We're delighted to bring the fast and simple-to-use Lightstream AnythingLoan to our growing member base," ...
Orlando, FL (PRWEB) July 09, 2014
The National Timeshare Owners Association, http://www.nationaltimeshareownersassoc.com today announced that they have made it easier for prospective and existing timeshare owners to finance vacation ownership properties thanks to a new partnership with LightStream, a division of SunTrust Bank and one of the nation's leading financial services companies.
Lightstream has been added to NTOA's expansive list of Trusted Affiliates (http://www.nationaltimeshareownersassoc.com/services/). The partnership is aimed to benefit US timeshare owners; existing owners who wish to refinance; purchasers on the primary market; as well as purchasers on the secondary market who, until now, have been a drastically underserved constituency.
"We're delighted to bring the fast and simple-to-use Lightstream AnythingLoan to our growing member base," says Gregory Crist, the President and CEO of the association. "We're confident that this new addition to our Member Benefits will give owners the ability to obtain affordable financing and facilitate more timeshare purchases with a greater degree of security than ever before."
With rates as low as 5.99% APR,* LightStream delivers unsecured loans at highly competitive rates through an intuitive, self-service loan origination platform. People with good to excellent credit can simply apply online, get approved, set up their account, sign their loan document and receive their funds, all electronically, quickly and smoothly--as soon as the day they apply. LightStream complements its online capabilities with the convenience of personal service when needed, with customer service representatives available during business hours. LightStream also backs its process with a Loan Experience Guarantee.
"We understand the challenges timeshare purchasers may have had in the past, finding competitive financing at fixed rates," said Gary Miller, business head of LightStream. "LightStream loans can be used for any timeshare, as well as the expenses that go with it…even association fees and travel to and from destinations. We've made it easy for people to focus on what they're purchasing, not how to finance it."
About NTOA
For nearly 20 years, the National Timeshare Owners Association has worked to foster a better understanding of the benefits, value and usage of timeshare ownership through information and educational programs. They are dedicated to working with consumers and the timeshare community to encourage timeshare usage, educate the public on the benefits and responsibilities of timeshare ownership and insure a better timeshare experience for everyone. For more information visit http://www.nationaltimeshareownersassoc.com.
About Lightstream, a Division of SunTrust Bank
LightStream is a national online lending division of SunTrust Bank, providing good- to excellent credit customers with competitive rates and an outstanding customer experience. LightStream's proprietary technology offers consumers a virtually paperless loan application, underwriting, funding and servicing experience. In 2012, SunTrust Bank acquired the assets of online consumer lending company FirstAgain LLC and re-launched the business as LightStream. For more information visit Lightstream.com.
SunTrust Banks, Inc., headquartered in Atlanta, is one of the nation's largest banking organizations, serving a broad range of consumer, commercial, corporate and institutional clients. As of March 31, 2014, SunTrust had total assets of $179.5 billion and total deposits of $132.9 billion. Through its flagship subsidiary, SunTrust Bank, the Company operates an extensive branch and ATM network throughout the high-growth Southeast and Mid-Atlantic states and a full array of technology-based, 24-hour delivery channels. The Company also serves clients in selected markets nationally. Its primary businesses include deposit, credit, trust and investment services. Through its various subsidiaries, the company provides mortgage banking, asset management, securities brokerage, and capital market services. SunTrust's Internet address is http://www.suntrust.com.
*Rate is accurate as of 7/1/2014. The APR listed is for an unsecured loan between $10,000 and $24,999 with a term between 24 and 36 months, for the purpose of Timeshare/Fractional Purchase or Refinance. APR may differ based on loan purpose, amount, term, and credit profile. Rate is quoted with AutoPay repayment option. Rates under the invoicing option are 0.50% higher. Subject to credit approval. Conditions and limitations apply. Advertised rates and terms are subject to change without notice. Payment example: Monthly payments for a $10,000 loan at 5.99% APR with a term of 3 years would result in 36 monthly payments of $304.17.