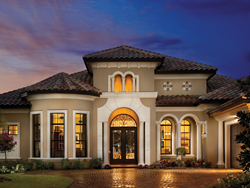 Clearwater, FL (PRWEB) July 08, 2014
Home automation - why the top companies in the home-building industry are jumping head first into the automation pool.
A recent article from one of the East Coast's largest custom builders, Arthur Rutenberg Homes, illustrates that luxury home buyers are now demanding home automation solutions almost as often as exotic countertops.
"How To Make Your Life Run Smoother" shows custom luxury home buyers there are new options to spend their money on that offer excellent returns in both time, convenience and money through energy savings. This article shows what's possible from the big brands today.
Big companies like Trane (heating and air), Schlage (locks and security), GE (appliances) and others in the home building, remodeling and home DIY space have all seen the writing on the wall and embraced technology to help customers use technology to make life a little easier, while providing a great differentiation from their competitors.
For instance, heating and air units are often considered a "commodity" for most consumers and it's hard to differentiate among brands. However, as a manufacturer, if now consumers can control their temperature by room and systems change based on the weather as a result of automation, you really have something that makes you different for a while.
As the luxury custom home market demands some of the top home automation concepts today, it is only a matter of time before all builders are put in the position of needing to offer home automation elements as options or even standard features to stay relevant.