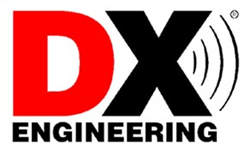 Akron, OH (PRWEB) July 09, 2014
These videos reveal exclusive details on what happens behind-the-scenes during an Amateur Radio DXpedition. Prepared by DX traveler and author Bob Allphin K4UEE, the authentic Ham Radio stories illustrate the funny, interesting and sometimes-scary situations the teams encounter during a DXpedition.
These DVDs are an excellent complement to operators who were lucky enough to work one of the DXpeditions. They are also handy for any Amateur Operator or Club that wants to plan their own DX adventure.
This line of videos from K4UEE covers several popular DXpeditions including:
2012 HK0NA Malpelo Island
2009 K5D Desecheo Island
2007 3X5A Guinea, West Africa
2006 Peter I Island
2002 K5K Kingman Reef
2002\ /VP8GEO South Sandwich/South Georgia Islands
2002 XT2DX Burinka Faso
K4UEE also publishes the "Nine DXpeditions to DXCC: Ten Most Wanted" video, which includes several DXpeditions of the Year.
SEE ALL K4UEE VIDEOS AT DXENGINEERING.COM.
DX Engineering
http://www.DXEngineering.com
1-800-777-0703