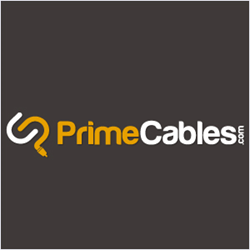 Montreal, Quebec (PRWEB) July 14, 2014
Following the great success of their travel accessories, PrimeCables.com, a company that specializes in HDMI Cables and other Audio Video Accessories has now added cables that are for home and office usage. The company has added many USB 2.0 cables and USB 3.0 adaptors, computer cables as well as a number of video/audio cables to meet the local demand.
With this initiative, they hope that customers find the right cable they need. At the same time, the company is optimizing their webpages to enhance the user friendliness of their website to make it easier for customers to find their desired cable.
A wholesaler and a retailer of custom cables and accessories for home theater, networking, professional studios, and more, PrimeCables.com offers customers a wide range of premium quality cable products with the cheapest price and variety in town. The entire range of cables o can be viewed at http://www.primecables.com/topics/70-home-office.
The company offers a broad selection of products from legacy to latest to ensure customers have access to the parts they need. Available directly to consumers and to resellers, they have a large volume of products in stock ready to be shipped at any minute throughout the Canada and USA because of their business relationship with Canada Post and Purolator. These services guarantee the same day shipment (for orders placed before 1pm EST) and prompt delivery to all their customers.
There are exclusive online tools and resources like the Cable Finder Connection Wizard that simplify the process of identifying and finding the right part. Additionally, a Support Team member is always on hand to answer any questions on live chat, via phone or email. PrimeCables.com works closely with manufacturers to maintain great quality while keeping costs under control, and to develop innovative products that help make the installation and connectivity process simple.
About PrimeCables.com:
PrimeCables.com specializes in HDMI Cables and other Audio Video Accessories. They offer a variety of products such as Network Cat 5, Cat 6& Cat7, HDMI, SVGA, DVI, USB, FireWire, Fiber Optic, Security, Computer, Apple, and Audio cables as well as Speakers, Cable Testers and Organizers, and wall plates. They deliver remanufactured cables, adapters, USB cables, and cable accessories from both their Montreal and Vancouver warehouses.