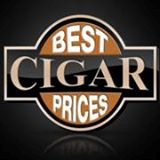 Drums, PA (PRWEB) July 08, 2014
Best Cigar Prices believes that the FDA should not regulate pricing of premium cigars.
Premium Cigars have long been used for celebrations, such as the birth of a child or the awarding of a promotion. It's deeply engrained in Western Culture, especially American Culture.
On Apr 24, 2014 the FDA announced their intent to regulate all tobacco products, including cigars. BCP believes the problem is how they proposed to define premium cigars.
Currently the vast majority of premium cigars sell for under $10 dollars a stick. The FDA wants to increase the cost of each cigar to a $10 dollar minimum in order to be defined as premium.
Any cigar under $10 dollars would be considered non-premium and subjected to FDA regulation. BCP believes that manufacturers will be forced to raise the price of each cigar to exceed the $10 dollar limit in order to be FDA exempt. BCP also believes the proposed FDA regulation is expected to throw people out of jobs.
According to a press release a June 15, 2014 release from 119 year old J.C Newmann Cigar Company, a manufacturer would spend about 5,000 hours testing each new product before it could even apply for approval should they price the cigars under the $10 per stick limit. The effect of those and other proposed restrictions will increase costs so much that J.C Newman stated the cigar factory would close in Florida, causing hundreds of people to lose their jobs. Best Cigar Prices believes that J.C Newman isn't the only place you'll hear that jobs will be lost or that regulations of this level is unnecessary.
According to a July 5th 2014 the Tampa Tribune Article titled "Don't snuff our cigar industry" It's stated : "Premium Cigars are essentially a luxury item that are smoked on special occasions. They pose little health threat."
According to a Jun 22 2014 Article in USATODAY titled "Cigar Smokers, Watch Out" "An FDA economic analysis estimated the new mandate could severely impact up to 77% of all cigars. The enormous costs for premarket approval could also minimize new tobacco products down the road."
Best Cigar Prices has published a detailed step by step instruction set on how you can voice your opinion the FDA.
About Best Cigar Prices:
Best Cigar Prices is the premier online retailer of premium cigars and cigar accessories, offering a wide selection of handmade cigars, machine-made cigars, cigar humidors, lighters, cutters, and more at discount prices. Best Cigar Prices also offers weekly email deals and free bi-monthly catalogs showcasing their latest products, cigar samplers, and specials, as well as customer support 7 days a week.