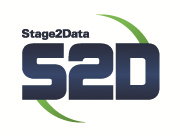 We are continually seeking new partnerships that add value and are best in class.
Oakville, Ontario (PRWEB) July 15, 2014
Stage2Data, Canada's Premier Cloud Solution Provider announced today that it has added Alert Logic as a technology partner. Alert Logic is a leader in delivering on-demand Security-as-a-Service solutions for vulnerability assessment, intrusion detection and log management.
During the partnership announcement, Jeff Collier CEO of Stage2Data said, "We are now providing enterprise customers the ability to choose Alert Logic Threat Manager, Alert Logic Log Manager and Alert Logic Web Security Manager from our managed services portfolio."
Jacques Swanepoel, CTO of Stage2Data outlined the benefits of the new partnership stating "Alert Logic Threat Manager automatically identifies malicious behavior and questionable network patterns originating both inside and outside of a customer's network. It then collects and archives log data on events relevant to customers' security. Alert Logic's 24x7 Managed Security Services, including ActiveWatch and LogReview, provide expert human analysis, review and insight on real-time security threats and alerts. The result? Stage2Data clients enjoy enhanced security and peace of mind, something we consider to be priority #1."
Rohit Gupta, Vice President of Business Development for Alert Logic gave a full view of their offerings saying "Alert Logic delivers network, system and application security for public cloud platform deployments, allowing customers to fulfill their security and compliance requirements with a single solution, regardless of whether a company's IT infrastructure is on-premises, in the cloud or a hybrid." Gupta continued stating, "This allows a company to have unprecedented visibility into their environment saving the business time and money. We're thrilled to partner with Stage2Data to alleviate their customers' concerns about compliance and security, allowing them to concentrate on their business with added focus knowing their data is safe."
When asked how Alert Logic was chosen as a new technology partner, Collier said, "Alert Logic is a natural addition to our already robust offerings. As a rapidly growing company we are continually seeking new partnerships that add value to our clients with products that are best in class. Alert Logic's Security-as-a-Service has four distinct advantages: Market leading security tools, a fully managed SaaS delivery method, integrated 24x7 Security Operations Center (SOC) services to monitor and provide expert guidance and it is deployable anywhere a customer has IT infrastructure - including the cloud. In other words? They fit our criteria perfectly."
About Stage2Data
Stage2Data is Canada's premier cloud solution provider and offers cloud, private cloud, on premise and hosting.
About Alert Logic
Alert Logic, the leading provider of Security-as-a-Service solutions for the cloud, provides security and compliance for cloud, hybrid, and on-premises infrastructure, allowing customers to benefit from deep security insight and continuous protection at a lower cost than legacy security offerings. Fully managed by a team of experts, the Alert Logic Software-as-a-Service solution provides network, system and web application protection immediately, wherever an IT infrastructure is deployed. Alert Logic partners with the leading cloud platforms and hosting providers to protect over 2,500 organizations worldwide. Built for cloud scale, our patented platform manages 3.5 PBs of data, analyzes 255 million security events monthly, and identifies 40,000 incidents a month that are managed by our security operations center. Alert Logic is based in Houston, Texas, and was founded in 2002. For more information, please visit http://www.alertlogic.com.