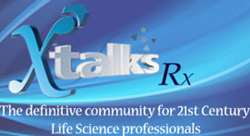 Toronto, Canada (PRWEB) July 09, 2014
Medical device supply chains are experiencing a perfect storm of growth, margin and service pressures. Customer requirements are getting more complex, price competition is intensifying as manufacturers consolidate, patient-centric health care is driving the adoption of new channels, and supply chain models are being challenged to "get closer to the customer."
The presenters, including experts from DSC Logistics, will discuss through case studies, best practice supply chain solutions that are proven in high and low margin industries. Topics will include forward fulfillment / kit replenishment, cost-to-serve-driven segmentation, innovation targeting and benchmarking, supply chain data mining for upselling and cross selling opportunities, labor optimization, and lead time reduction combined with inventory reduction.
This webinar will help you gain insights to:

Apply best-in-class device supply chain solutions to your company
Achieve conflicting goals of improved service and reduced inventory
Utilize outsourcing without compromising intellectual property or physician relationships
For more information or to register for this webinar, visit: Value Creation in the Medical Device Supply Chain.
Xtalks, powered by Honeycomb Worldwide Inc., is a leading provider of educational webinars to the global Life Sciences community. Every year thousands of industry practitioners (from pharmaceutical & biotech companies, private & academic research institutions, healthcare centers, etc.) turn to Xtalks for access to quality content. Xtalks helps Life Science professionals stay current with industry developments, trends and regulations. Xtalks webinars also provide perspectives on key issues from top industry thought leaders and service providers.
To learn more about Xtalks, visit http://xtalks.com.
For information about hosting a webinar, visit http://xtalks.com/sponsorship.ashx.
Contact:
Michelle Tran
Tel: +1 (416) 977-6555 ext 352
Email: mtran(at)xtalks(dot)com