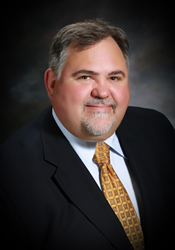 Fenstermaker has a reputation of working closely with their clients to craft a tightly integrated solution that maximizes the visualization of data in an easy to use format.
Lafayette, LA (PRWEB) July 09, 2014
Bob Miller, Product Development Lead for Map Analyst at Fenstermaker, recently announced the addition of a new Pictometry interface to Map Analyst that brings advanced technology and communications to end users. According to Miller, "Fenstermaker is the first company in Louisiana to implement a new technology by Pictometry International that seamlessly integrates imagery processing into solutions for assessors. Fenstermaker continues to be a leader in technology innovation, integration and adoption by implementing state of the art interfaces for services by industry market leaders like Pictometry International."
Customer driven requirements have always been an integral part of real world solutions developed at Fenstermaker. Solutions utilizing Geographic Information Systems (GIS) are no exception. Fenstermaker is a market leader in transformative solutions that integrate visualization and performance to empower clients and in turn satisfy their constituent's needs and increase their value to the community. A recent example of this synergy between client, vendor and market leader is the West Baton Rouge Parish Assessor.
The West Baton Rouge Parish Assessor's Office tasked Fenstermaker with creating a user-friendly, high performance mapping solution that integrated a new Pictometry imagery service interface. The solution had to combine all the elements of usability, accuracy and easy access that the West Baton Rouge Parish Assessor's Office represents in the community with the current state-of-the-art in GIS. Barney "Frog" Altazan, Assessor for West Baton Rouge Parish stated, "We needed an updated mapping solution that not only looked current, but also was easy to use and produced superior results. Our goal to be transparent and user-friendly helped us define what we felt was the best possible mapping solution. By providing access to Pictometry imagery to the public in an integrated solution, we feel we have added value to the investment tax payers make in their public infrastructure."
Chris Guerin, Chief Deputy of the West Baton Rouge Parish Assessor's Office, added, "When we started looking at which Louisiana based companies had experience and great results providing GIS solutions, the clear choice was Fenstermaker. Fenstermaker has a reputation of working closely with their clients to craft a tightly integrated solution that maximizes the visualization of data in an easy to use format. We are proud of our new system and how easy it is for users to operate."
Robert Locke, President of Pictometry Government Solutions, pointed out key benefits of the software. "We are pleased to be able to partner with Fenstermaker and the West Baton Rouge Parish Assessor's Office to deliver the technology needed to provide updated mapping solutions. Pictometry image solutions are used by assessor offices across the U.S. and Canada. Municipalities have reported that providing public access to the imagery results in greatly improved communications and understanding surrounding assessment issues."
Miller concluded, "Working with Frog, Chris, and Pictometry has been a great experience. Here at Fenstermaker we take for granted all the great solutions we provide as part of our Map Analyst product suite as we use them ourselves every day. The real reward for us as a company is seeing the excitement and pride that our customers exhibit when they see their idea come to life. Providing state-of-the-art solutions is a core value for Fenstermaker. Our working with Pictometry on this new service interface was a great collaboration between two technology focused organizations."
About Fenstermaker
Established in 1950, Fenstermaker is an experienced multi-disciplinary firm specializing in Survey & Mapping, Engineering, Environmental Consulting, and Advanced Technologies. Headquartered in Lafayette, LA, the company has over 300 team members providing professional services through multiple office and field locations throughout the United State. Across all disciplines and locations, the firm's principal mission is to be a vital partner in the success of their clients, and each individual is committed to providing exceptional customer service. For more information about Map Analyst and other GIS solutions, call Bob Miller at (337) 237-2200 or visit http://www.fenstermaker.com.
About Pictometry
Pictometry International Corp., a wholly owned subsidiary of EagleView Technology Corporation, serves the commercial, government and public utility sectors. The company's patented image capture processes and 3D modeling algorithms coupled with property-centric analytic tools empower end-user workflows with scalable, efficient and highly accurate answer sets in support of property claims, risk management, emergency response, assessment, corridor mapping and more. For more information, contact (866) 659-8439 or visit http://www.eagleview.com or http://www.pictometry.com.