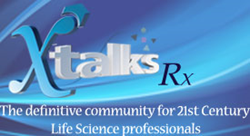 Toronto, Canada (PRWEB) July 10, 2014
Product and process impurities in biopharmaceuticals are often present in very low abundance and are often "lost in the noise," making their analyses quite challenging and time-consuming.
Join presenters Dr. Rowel Tobias, Senior Scientist, Protein Chemistry at ABC Laboratories, and Dr. John Anders, Head of Quality at Nanotherapeutics, Inc., to lear about a novel mass spectrometer-based approach that can speed detection and quantitation while achieving the required specificity and sensitivity—and how multiple reaction monitoring (MRM) techniques can be effectively applied to CMC-related development activities.
Case studies will be cited to demonstrate how internally standardized LC-ESI-MS/MS methods can be designed and validated to meet regulatory requirements.
For more information or to register for this webinar, visit: Novel MS Techniques Speed Detection of Biopharmaceutical Product and Process Impurities
Xtalks, powered by Honeycomb Worldwide Inc., is a leading provider of educational webinars to the global Life Sciences community. Every year thousands of industry practitioners (from pharmaceutical & biotech companies, private & academic research institutions, healthcare centers, etc.) turn to Xtalks for access to quality content. Xtalks helps Life Science professionals stay current with industry developments, trends and regulations. Xtalks webinars also provide perspectives on key issues from top industry thought leaders and service providers.
To learn more about Xtalks visit http://xtalks.com
For information about hosting a webinar visit http://xtalks.com/sponsorship.ashx
Contact:
Michelle Tran
Tel: +1 (416) 977-6555 ext 352
Email: mtran(at)xtalks(dot)com