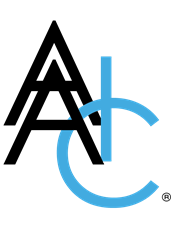 We created this farm course because at AAIC, we believe in preserving and understanding America's agricultural history. - Tim Smith, Senior VP of Underwriting
Schaumburg, IL (PRWEB) July 09, 2014
American Agricultural Insurance Company (AAIC) has developed a Farm Course for Farm Bureau insurance companies. The course is designed to teach insurance agents the farm process so they can make informed and educated decisions about farm and risk.
Tim Smith, Senior Vice President of Underwriting at AAIC says, "We created this farm course because at AAIC, we believe in preserving and understanding America's agricultural history. Additionally, it's important to us that we provide the tools and resources agricultural insurance agents need. After taking this course, we hope that insurance professionals will be able to make insightful decisions about farm exposures."
The course consists of six modules, the first one, Agricultural Basics, is now available to Farm Bureau insurance agents on the AAIC website. The second module, Crop Production, will be published by the end of 2014. The next four modules, Pork Production, Poultry Production, Dairy Production, and Beef Production, will be available over the coming years.
When all the modules have been completed, the test-taker will receive the AgPro certification. The courses are free to take and come with a course-guide and a 50 question multiple-choice test they must pass in order to receive their certificate.
To learn more about AAIC's Farm Course, please visit http://www.aaic.com.
###
About American Agricultural Insurance Company
We are a reinsurance company who is committed to providing solutions that promote the financial strength and success of the Farm Bureau insurance companies who support the Farm Bureau organizations and their members. For more information, visit http://www.aaic.com.