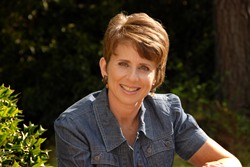 Newport News, VA (PRWEB) July 08, 2014
The Academy of Nutrition and Dietetics, the world's largest organization of food and nutrition professionals, recently recognized Jill Weisenberger, MS, RDN, CDE as a Fellow. This designation recognizes Weisenberger's commitment to the field of dietetics and celebrates her professional accomplishments and pursuit of life-long learning.
Recognition as a Fellow signifies that a member has made significant contributions to the field of dietetics and has lived up to the Academy's values of customer focus, integrity, innovation and social responsibility.
Weisenberger's areas of expertise include weight management, diabetes, heart health, wellness and disease prevention.
She has a private practice in Newport News and is the author of Diabetes Weight Loss-Week by Week and two upcoming books, The Overworked Person's Guide to Better Nutrition and 21 Things You Need to Know about Diabetes and Your Heart.
For more information, contact Jill Weisenberger at jillweisenberger.com, 757-969-8385 or jill(at)jillweisenberger(dot)com.