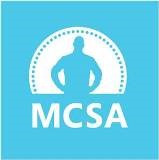 This important webinar provides IT professionals who work with Windows Server 2012 R2 information they can put to use right away in terms of fully utilizing Dynamics Access Control, - Sarder
New York, NY (PRWEB) July 14, 2014
Network and System Engineers who work with Windows Server 2012 R2 or IT professionals who will be implementing the 2012 R2 Server have the opportunity to learn about the capabilities of the platform's Dynamics Access Control functions at a complimentary webinar provided by NetCom Learning. The interactive complimentary webinar on Dynamics Access Control/Windows Server 2012 R2 will be held Friday, July 18, 2014 from 1:00 – 2:00 PM EST. The webinar, which will be lead by Richard Brown, Microsoft Subject Matter Expert, will look at specifics of Dynamics Access Control including claims based identification, kerberos authentication, compliance issues and share permissions. Also included in the webinar is information on the MCSA: Windows Server 2012 certification. Those attending can qualify for 1 Continuing Education Credit (CEU) towards a CompTIA A+, Network+, or Security+ certifications.
"This important webinar provides IT professionals who work with Windows Server 2012 R2 information they can put to use right away in terms of fully utilizing Dynamics Access Control," said Russell Sarder, CEO of NetCom Learning.
Windows Server 2012 is a server operating system released by Microsoft. The Windows Server 2012 R2 version was released for use in 2013 and includes four different editions. Microsoft has created different versions of the Windows Server 2012 R2 including the Standard edition, Essentials edition, Foundation edition and the Datacenter edition.
This one-hour webinar is designed to address popular topics, such as:

Claims based Identification
Kerberos Authentication
Sarbanes Oxley and HIPAA compliance
Authorization beyond NTFS and Share permissions
MCSA: Windows Server 2012 Certification Overview
Q&A with Richard
This event includes a sneak peek at NetCom's highly anticipated training program: Windows Server 2012 R2.
Featured Speaker
Richard Brown is the featured speaker for the Dynamics Access Control/ Windows Server 2012 R2 webinar. Richard is both a Microsoft and NetCom Learning Subject Matter Expert who specializes in Microsoft and CompTIA training. He brings to his teaching more than twenty five years of experience in the IT industry having worked as a Product and Network Engineer in a variety of companies including Panasonic. In addition to his teaching responsibilities, Richard continues to be a sought after enterprise technician. He teaches all levels of classes in Server 2008 R2 and SharePoint 2010 and coursework in A+ and Network+. To date, Richard has trained more than 1300 students at NetCom Learning with an average evaluation score of 8.6 out of 9 since 2006.
Register Now for the complimentary webinar Dynamics Access Control/Windows Server 2012 R2.
Benefits of taking technical training with NetCom Learning
NetCom Learning is the most trusted name in both business and IT training and offers top notch instructors with an average of 16 years of experience and vendor approved coursework offering certification preparation for a variety of vendor certifications. NetCom Learning instructors routinely achieve high ratings from their students and possess an average of 20.5 years of experience and a cumulative average of more than 10,500 years' experience in the field of their expertise. Instructors carry an average instructor evaluation of 8.6 out of 9, one of the highest instructor evaluations in the industry. The high quality of training has resulted in over 2,150 testimonials and a 96% customer satisfaction rate with those customers indicating they would recommend NetCom Learning to others.
About NetCom Learning
NetCom Learning is an innovative leader in IT, business and executive training to companies, individuals, and government agencies. Since its inception in 1998, NetCom Learning has trained over 71 percent of the Fortune 100, serviced over 50,000 business customers, and advanced the skills of more than 81,000 professionals through hands-on, expert-led training, with the organization maintaining an average instructor evaluation score of 8.6 out of 9. NetCom Learning was recognized by Microsoft Corporation as its Worldwide Training Partner of the Year and named thrice to Inc. Magazine's list of fastest growing private companies in America. The organization was also recently named to the 2012 Top 20 IT Training Companies by TrainingIndustry.com and was named "Company of the Year" by the American Business Awards.
Like us on Facebook! https://www.facebook.com/netcomlearning.
Follow us on LinkedIn: http://www.linkedin.com/company/netcom-learning.
The purpose of NetCom Learning is to promote the values of lifelong learning.