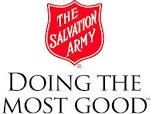 Kristin Medeiros, marketing manager for Ezmod Furniture said, 'Ezmod Furniture strives to directly help the local community by supporting the life-changing programs offered by The Salvation Army.'
City of Industry, CA (PRWEB) July 09, 2014
Ezmod Furniture is helping promote the humanitarian efforts of The Salvation Army by donating slightly imperfect, new furniture to be sold at their chain of Salvation Army Family Stores. The furniture donated will then be sold and the proceeds from those purchases will be used to fund the Salvation Army's Adult Rehabilitation Centers. The Family Stores are thrift stores that sell donated, new & used items, such as clothing, housewares, furniture and toys. The thrift stores provide the revenue to run the Adult Rehabilitation Centers known as ARCs.
"The Salvation Army's Adult Rehabilitation Centers provide spiritual, social and emotional assistance for men and women who have lost the ability to cope with their problems and provide for themselves. Each center offers residential housing, work, and group and individual therapy, all in a clean, wholesome environment. The physical and spiritual care that program participants receive prepares them to re-enter society and return to gainful employment. Many of those who have been rehabilitated are reunited with their families and resume a normal life", states The Salvation Army's website.
Kristin Medeiros, marketing manager for Ezmod Furniture said, "Ezmod Furniture strives to directly help the local community by supporting the life-changing programs offered by The Salvation Army". The Salvation Army was founded in 1865 in England by William and Catherine Booth, a Methodist minister and his wife. This international charitable organization serves 126 countries and boasts a 1.5 million membership. The founders wanted to bring salvation to the poor, hungry and destitute by meeting their physical and spiritual needs. Today, offering over 60 million meals per year The Salvation Army is one of the world's largest providers of humanitarian aid and disaster relief. This combined with their rehabilitation centers, shelters, refugee camps and social aid programs makes The Salvation Army a top charity in brand recognition and public support. Ezmod Furniture is proud to be a part of The Salvation Army's mission in "doing the most good" for those in need in our region and plans to continue donating items in the future.
Ezmod Furniture is an online modern furniture retailer located at 1307 John Reed Ct, City of Industry, CA 91745. http://www.ezmodfurniture.com. Tel# 866-630-6161. Please contact Kristin Medeiros, sales(at)ezmodfurniture(dot)com if you need more information.