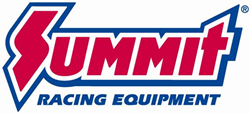 Tallmadge, OH (PRWEB) July 10, 2014
AFIS stands for Advanced Fuel and Ignition Systems. The company makes some of the nicest fuel injectors and ignition wire sets available—stuff that can really make a difference when looking to squeeze every bit of performance out of a street or race engine.
FRT (FAST REACTION TECHNOLOGY) FUEL INJECTORS
Reaction time is an important consideration with fuel injectors. Their ability to respond to input from the engine computer determines how precisely fuel is delivered to meet quickly changing engine requirements. And that is critical to acceleration and horsepower output.
AFIS Power's FRT Fuel Injectors have a unique electronic solenoid within the injector body that controls the pintel. The solenoid allows the pintel to open and close faster in response to signals from the ECU. That means the FRT injectors deliver a crisper, more precise, and better atomized charge of fuel.
AFIS Power Fuel Injectors can be used with OEM and aftermarket EFI controllers and are available in a variety of sizes from 19 lbs./hr. up to 225 lbs./hr. Injectors over 48 lbs./hr. are flow-matched to +/- one percent for more consistent fuel delivery from cylinder to cylinder. Made in the USA.
8.5 SERIES 50 IGNITION WIRE SETS
These AFIS 8.5mm ignition wire sets feature a spiral core design with a very low 50 ohms/foot of resistance for maximum current delivery while excellent maintaining RFI/EMI suppression to project engine computers and electronic ignitions from stray signals. The core has inductive spiral alloy windings around an Aramid fiber center coated with a reactive layer to provide a secondary electrical path. That core is covered with a high-grade insulator and a thick silicone outer layer for maximum heat and abrasion protection.
AFIS 8.5 Series 50 Ignition Wire Sets are available fully assembled for most popular AMC, GM, Ford, and Chrysler V8 engines.
SEE ALL AFIS FUEL INJECTORS AND WIRE SETS AT SUMMIT RACING
Summit Racing Equipment
http://www.SummitRacing.com
1-800-230-3030