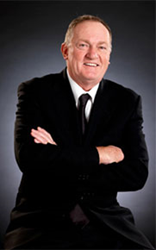 (PRWEB) July 10, 2014
First Lady Michelle Obama has made a valiant effort to bring better dietary education and nutritional visibility to the regular American family. Our First Lady is now finishing up a "90 Day Comment Period" during which Americans are invited to voice their opinions and concerns about the iconic Nutrition Facts label found on almost all food and beverage products. Following this comment period, the FDA will release new MANDATORY guidelines for our favorite brands to follow. The First Lady expresses her goals by stating, "Our guiding principle here is very simple: that you as a parent and a consumer should be able to walk into your local grocery store, pick up an item off the shelf, and be able to tell whether it's good for your family."
The Problem
While this change will likely cause an improvement in the health of many Americans, it will also incur great costs and stress on the food and beverage industry. Any product that doesn't bear the new labeling will be considered illegal to have on shelves after FDA requirements have gone into effect. Old products will have to be removed from stores and disposed of. Aside from monetary losses, companies will experience stress and loss of time as executives and VPs need to divert energy from other projects to scramble together new designs and a plan for product deployment. Fortunately, there is a group with the experience and innovative knowledge necessary to overcome these issues while avoiding those highly detrimental costs.
The Solution
That group is proudly known as Wencel Design Co., winners of over 15 Mobius Awards for Excellence in Packaging and Design. The Wencel Design approach has brought the satisfaction and praise of customers such as Dean, Hiland Dairy, and 80% of the dairy industry since 1971. As brand package design professionals with decades of industry experience, Wencel Design is able to provide customers with premium product and packaging development execution. Hear what marketing and sales executives have to say about Wencel Design:
"Wencel Design is one of the most innovative package design firms in the industry. Their quick response and understanding to the market trends has launched products with unprecedented time lines. Their understanding and trust makes it known how important it is to be competitive in the changing market with new categories growing every day. They get it." – Hiland Dairy
Be sure to check out this article written by Michael Wencel Sr., founder and president of Wencel Design, in the June issue of Dairy Foods Magazine where he reveals some of the Wencel Design secrets for industry leading brand packaging re-design.
Wencel Design Co, located in Oak Brook, IL, has been successfully serving the dairy industry for more than 40 years. For more information regarding Wencel Design Co. please visit http://www.wenceldesign.com or call 312-455-1511.