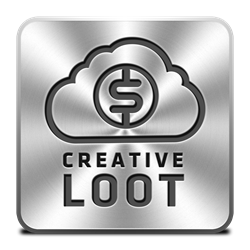 Atlanta, GA (PRWEB) July 09, 2014
Creative Loot® announced today the official launch of the Pro Loot™ automated social commerce application, enabling brands to create interactive stores in-stream to increase social media conversions. Pro Loot eliminates the need to redirect consumers to a website by integrating and embedding a store natively within the social media ecosystem of sites such as Facebook, Tumblr, Blogger and more. Users can also shop socially via any mobile device.
One of the major challenges of social commerce has been connecting the bridge between social media marketing and legitimate sales. Marketers have been seeking successful methods to shorten this sales cycle on social media.
"Typically, social media fans prefer to stay within the platform, rather than clicking a link and being redirected off-site. Pro Loot addresses this consumer tendency and acts as the gateway between a fan and a brand's product on Facebook, Tumblr, and other social media platforms. This shortened sales cycle will increase in-stream purchases and offer brands a more immediate return on investment for their social media efforts," said Jeremy Williams, Chairman & CEO at Creative Loot.
For $20, the Pro Loot app enables a brand's store to open up and expand directly on a social media platform with cool fan favorites like the integrated YouTube player for video commercials or the live streaming tweets that appear on featured products. Customers are able to browse, select, and add items to their cart without being redirected. The checkout process is optimized through PayPal integration to create a safe, secure, and seamless shopping experience for buyers. Google Analytics tracking ensures that the retailer is provided the data necessary to follow along the path to purchase.
"We're excited to offer marketers and brands the ability to capture the attention of consumers and convert them at the initial point of impression. Pro Loot gives brands a frictionless new tool to help boost brand awareness, viral discovery, and sales. Consumers also receive a next-generation online shopping experience that is completely interactive, fun, and easy to use," said Sarah Oak Kim, Executive Vice President at Creative Loot.
To complement their new solution, Creative Loot has also developed a platform app manager that enables their users to fully manage the creation, control, and distribution of the Pro Loot application. Whether you are a corporate marketing manager or an Etsy-like hobbyist, the automated app manager makes it easy for anybody to create a completely customizable store that highlights your featured products.
Pro Loot is available now to all Early Adopters with a 60-day free trial. Visit creativeloot.com to learn more.
About Creative Loot
Creative Loot Inc. is a technology company in the social commerce industry that focuses on frictionless transactions within any and all social media networks. We have broken free of Facebook-only friendly tools. Although F-commerce makes up a large part of social commerce, now more fans and followers can take advantage of impulse deals and offers on other networks.
Our Apps are iOS/Android-ready and compatible with Facebook, Tumblr, and many other platforms.
Tumblr being a leading network for fashion and online sales will not only direct fan traffic, but guide the latest consumer confidence movement all over the world. Being able to directly transact to blog readers and re-Tumblrs will essentially fuel the word-of-mouth faster than what F-commerce-only companies have accomplished in the last 8 years.
Follow us on Twitter and on Instagram @CreativeLoot and give us a shout at contact(at)creativeloot(dot)com for the latest news, updates, and secrets.
Media Contact
David Ahn
Creative Loot Inc.
david(at)creativeloot(dot)com
678-889-0640
# # #