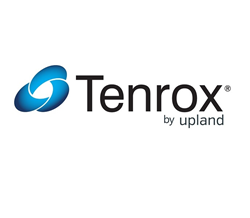 Our aim was to discover efficiencies that would save our company time and money. - Nira Garty, PhD, Founder and CEO of Perfection CRO
Austin, TX (PRWEB) July 15, 2014
Upland Software, Inc., a leading cloud provider of enterprise work management applications, today announced that Perfection CRO, a privately owned provider of clinical development services, has selected Upland's Tenrox application for its ability to account for all project cost and revenue to improve profitability.
Based in Rehovot, Israel, Perfection CRO offers a wide range of clinical services to the pharmaceutical, healthcare, biotech and medical device fields. With 12 employees and that number increasing to 15 by the end of the year, this rapidly expanding company chose Upland's Tenrox application over its competitors for its project financial capabilities and out-of-the-box integration with their existing enterprise systems which include Salesforce® and Microsoft® Excel.
"Our aim was to discover efficiencies that would save our company time and money," explains Nira Garty, PhD, Founder and CEO of Perfection CRO. "We are confident Tenrox will meet these needs as well as offer user friendly data entry and productive report generation." The Tenrox application will assist in incorporating a more standardized way of managing services projects
Additional reasons why Perfection CRO made Tenrox their system of choice, include:

Eliminating spreadsheets tied to time and expense tracking
Role-based self-service dashboards to provide real-time cost and revenue
Management of project demand with resource management and scheduling
The Tenrox workflow-driven cloud application is designed to meet the challenges of managing globally dispersed services organizations and project workforces. It automates project initiation, resource management, time and expense, and reporting and analytics to enable customers to improve the management of billable projects from pipeline to close. Tenrox offers configurable cost and billing rules, including chargeback or invoicing, with certified integrations to all major CRM and accounting systems. Organizations worldwide, including Abbot Vascular, Barnes & Noble, Estee Lauder, Eaton, General Electric, and JDA Software, trust the Tenrox product to meet their requirements in the areas of Professional Services Automation (PSA) and time and expense tracking. Tenrox is part of the Upland Software family of cloud-based enterprise work management applications. For more information, visit http://www.tenrox.com.
About Perfection CRO
Perfection-CRO is an Israeli based, privately owned Contract Research Organization (CRO) providing a wide range of clinical development services to the pharmaceutical, healthcare, biotechnology and medical device industries. We are experts in the management of local and global projects of all types from Phase I to IV across many different therapeutic areas. For more information, please visit http://www.perfection-cro.com/.
About Upland Software
Upland is a leading provider of cloud-based enterprise work management software. We are helping transform how work gets done with a family of applications that better align resources with business objectives and increase visibility, governance and collaboration, resulting in better productivity and business agility. From strategic planning to work execution, Upland helps more than 1,200 enterprise customers with 300,000 active users in over 50 countries drive results in critical business functions such as information technology, marketing, finance, professional services, and process excellence. For more information, visit http://www.uplandsoftware.com.