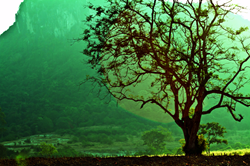 Santa Monica, CA (PRWEB) July 10, 2014
Zion Health is proud to announce Lifefood Organic located on 306 Pico Boulevard in Santa Monica, CA now carries Zion's Calming Cream made with high-grade, nutrient-rich Calcium Montmorillonite clay and Canadian Willow Bark. This natural cream is uniquely formulated to soothe rashes, sunburns. and irritation. Calming Cream may now be purchased at Lifefood Organic in California and at local health food stores in the U.S. and Canada.
Also known as Golden Weeping Willow, the bark of the Canadian Willow has been used for centuries across Europe and China as an anti-inflammatory treatment to relieve swelling. Due to its natural content of salicylic acid, this may help reduce symptoms related to rosacea, eczema, and sensitive blemishes. The extract from Willow bark is also known to repel and kill bacteria and fungus.
Lifefood Organic has just tacked on an additional location in Santa Monica, CA. Originally located only in Hollywood, they specialize in raw, organic products as well as biodegradable packaging. Adding to their natural body care product selection, Lifefood Organic will now carry Zion Health's Calming Cream.
Bentonite clays like Calcium Montmorillonite have long been used to soothe and heal skin naturally by indigenous cultures worldwide. According to the research of Wendell Hoffman, (http://www.aboutclay.com/info/Articles/clay_baths.htm) author of "Using Energy to Heal," bentonite clay used in a bath can draw out toxic chemicals through the pores of the skin. The clay has a negative charge that binds positively charged toxins, viruses and bacteria to remove them from the body. Calming Cream is also nourishing, as calcium bentonite clays provide more than 60 trace minerals.
Zion Health's Calming Cream is now available at Lifefood Organic at 306 Pico Blvd in Santa Monica, CA and at health food markets and co-ops throughout the United States and Canada. Zion provides its consumers with pure skin and body care products that are vegan, free of parabens, and aluminum and formulated using certified organic ingredients whenever possible.
###