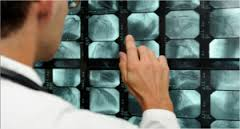 our focus should squarely fall on investigating these safety alerts and getting the word out
San Diego, CA (PRWEB) July 09, 2014
AttorneyOne.com, a recognized authority on law, update the website daily regarding all the latest information from the FDA on Langston V2 Dual Lumen Catheters.
The FDA reported on July 7, that Langston V2 Dual Lumen Catheters (Models 5540 and 5550), by Vascular Solutions, are recalled (Class I) because the inner catheter may separate during use and cause injury. This product is used for the delivery of dye into a patient's blood vessels during medical imaging tests allowing clinicians to see internal body structures and can also measure pressure within the blood vessel.
The reason for the recall is that the company received reports that the inner catheter separated from the device hub during use. In this case, a procedure to retrieve the piece from the patient's vascular system might be required. The FDA classified this recall as Class I, meaning use of the products included in the recall may cause serious injuries or death.
Taking into consideration the latest developments, AttorneyOne.com monitor daily and update the website providing accurate information on all relevant FDA safety alerts. Sean Burke, director of Media Relations at AttorneyOne.com, adds "we are determined to keep an eye on FDA announcements concerning Langston V2 Dual Lumen Catheters and inform the public. For that reason", he continues, "our focus should squarely fall on investigating these safety alerts and getting the word out."
As the FDA reports "On May 23, 2014, Vascular Solutions sent an "Urgent Medical Device Removal" letter to their customers. The letter advises customers to remove affected devices and place them in a secure area, complete and return the "VSI Account Inventory Form" included with the letter." And the Agency adds "returned devices will be replaced by Vascular Solutions."
AttorneyOne.com has further information on Langston V2 Dual Lumen Catheters at the website including latest major drug and medical products law news.
Headquartered in San Diego, CA Attorney One was founded in 2004 and is not a law firm. They offer a nationwide legal service which helps consumers find the best representation for their legal needs. You can learn more about Attorney One at our website http://www.attorneyone.com. You can also find us on Facebook at http://www.facebook.com/AttorneyOne. Checkout earlier news from us at http://www.prweb.com/releases/2014/07/prweb11998376.htm