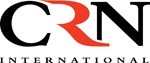 The company continues the momentum it built in the early part of the year.
New Haven, CT (PRWEB) July 09, 2014
CRN International this week reached the mark of two billion broadcast impressions so far in 2014 on behalf of its clients, continuing the momentum it built in the year's first three months.
The radio marketing company tracks broadcast impressions that are within the negotiated demographic for CRN client campaigns. They are based on an algorithm and run in real time. They track the sum of the number of people who heard CRN-produced advertising elements multiplied by the number of times they heard them. The numbers would tick up even more when factoring in those listeners outside the demographics that hear work produced by CRN.
CRN goes beyond traditional radio advertising by using a variety of advertising and promotional tactics to cut through radio clutter and achieve measurable results for its clients, some of the world's most well-known brands.
"We're happy we can continue to develop the kinds of non-traditional marketing campaigns for clients that keep our impressions counter moving forward," said CRN President and Founder Barry Berman.
Follow CRN's broadcast impressions by checking out the live counter on the CRN website homepage.
About CRN International
CRN International (http://www.crnradio.com) uses radio differently to solve marketing challenges for major brands. It is based in New Haven, CT, and has offices in New York; Minneapolis; Detroit; Houston; and Hershey, PA.