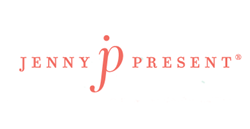 Saint Louis, MO (PRWEB) July 18, 2014
jenny present®'s jewelry buying guide continues to publish useful information for both jenny present® shoppers and others seeking jewelry advice. The latest blog post about bridal party jewelry will help future brides choose jewelry for bridesmaids, the mother of the bride, and the mother of the groom. The entire collection of jenny present® custom jewelry can be viewed here.
Over the past few months, jenny present® has contributed new posts to the jewelry buying guide, detailing different aspects of selecting jewelry for oneself or for loved ones. Past blog posts have helped readers determine which color of metal best suits individual color tones, which earring styles complement different face shapes, and product recommendations specifically for new graduates. The goal of the guide is to provide a comprehensive resource that addresses common jewelry-related questions to help customers make informed decisions.
The current post, "Gift Guide for Personalized Bridesmaid Jewelry," helps brides choose jewelry for the women in the wedding party. The guide offers advice based on the bridesmaids' dresses and specific hairstyles. jenny present® encourages readers to choose jewelry that tells a story and will remind the wedding party of the important role they will play in the bride's special day.
Keep checking the jewelry buying guide here for new advice and recommendations.
About jenny present®
jenny present® is a custom jewelry retailer based in St. Louis, Missouri. Jewelry designer and namesake, Jenny Present, started the company in 2008. Since then, the company has established a dedicated customer-base, robust e-commerce, and an increasing amount retailers. jenny present® has earned a reputation for providing stylish, one-of-a-kind jewelry and empowering women. For more information, please visit http://www.jennypresent.com.