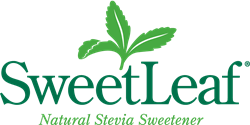 There's no better time than now to give your meals a makeover, with SweetLeaf Stevia Sweeteners, the zero calorie, zero carb, zero glycemic index, no artificial ingredients sweetener.
Gilbert, AZ (PRWEB) July 09, 2014
It's summertime and grillin' is easy. Get a jump on star-spangled celebrations the sweet and healthy way by preparing a delicious body-friendly meal made with SweetLeaf Stevia® Sweetener.
There's no better time than now to give your meals a makeover, with SweetLeaf Stevia Sweeteners, the zero calorie, zero carb, zero glycemic index, no artificial ingredients sweetener. Its award-winning taste will get your entire family coming back for more.
Make your grilling season a hit!
Start with a fresh, fruity salsa. Perfect and easy for friends and family to enjoy.
SweetLeaf® Mango Melon Salsa:

1 cup diced melon(s) of choice
1 cup peeled and diced mango
½ serrano (or milder) chili, seeded and minced
1 Tbsp. fresh mint, chopped
Juice of 1 fresh lime
½ cup diced pineapple
1 tsp. ground ginger
1 Tbsp. chopped fresh cilantro
10 drops Lemon Drop SweetLeaf® Liquid Stevia Sweet Drops™
½ tsp. salt
½ tsp. chili powder (to taste)
Combine all ingredients in a bowl and gently toss to combine. Refrigerate before serving.
Now on to the sauce! Prepare a sweet, savory sauce with SweetLeaf® SugarleafTM, the only natural mix of SweetLeaf Stevia and pure cane sugar, and taste for yourself why SweetLeaf is the only stevia sweetener winning global awards for taste. YUM!
SweetLeaf® Basic BBQ Sauce

2 Tbsp. SugarLeafTM
2 cups ketchup
¼ cup apple cider vinegar
¼ cup Worcestershire sauce
1 tsp. salt
¼ tsp. black pepper
1 tsp. smoked paprika
Combine all ingredients into a saucepan and heat. This sauce will keep in the fridge for up to three months. Makes 2½ cups.
Uses: On chicken, beef or pork; on tacos; as a dipping sauce
Beat the heat with a refreshing side dish that is sure to send fired-up compliments the chef's way. And remember the sweet taste of SweetLeaf Stevia will not add any calories, carbs, or artificial ingredients. Nothing beats SweetLeaf. Enjoy!
SweetLeaf® Five-Minute Bean Salad

4 packets SweetLeaf Stevia®
½ cup apple cider vinegar
½ cup olive oil
1 can white corn, drained
1 can black beans, rinsed
3 Roma tomatoes, diced
½ red onion, thinly sliced
½ bunch fresh parsley, coarsely chopped
Salt and pepper to taste
In a large salad bowl, combine SweetLeaf and vinegar. Whisk until sweetener is dissolved. Add oil. Fold all of the other ingredients into the bowl and gently mix. Add salt & pepper to taste. Chill for 2-3 hours (it can be served immediately, but tastes delicious cold). Grilled shrimp or chicken can also be added for a tasty, one-dish summer meal. Serve cold.
For more stellar summertime recipes visit SweetLeaf.com. For interviews, please contact the names listed at the bottom of the release.
About Wisdom Natural Brands®
Gilbert, Arizona-based Wisdom Natural Brands® is the parent company of two highly respected consumer brands: SweetLeaf Stevia® Sweetener and Wisdom of the Ancients® herbal teas. SweetLeaf® is the natural stevia sweetener with zero calories, zero carbohydrates and zero glycemic index. The only stevia brand to be named a Top Wellness Company and to consistently win global taste and innovation awards, SweetLeaf is sold in boxes containing 35 or 70 packets, as well as in SweetLeaf Stevia Plus® Shaker Bottles for easy home use and SweetLeaf SteviaTabs™ Dissolvable Tablets for on-the-go use. SugarLeaf™, also by Wisdom, bonds stevia with raw cane sugar for a low-calorie sugar alternative perfect for baking and cooking. SweetLeaf® Liquid Stevia Sweet Drops™ add flavor without calories or carbohydrates to favorite foods and beverages, and Sweet Drops™ Water Enhancers add natural flavor to still or sparkling water. For more information about SweetLeaf products, recipes and more, visit http://www.sweetleaf.com.
Wisdom of the Ancients herbal teas, from energizing Yerba Maté Royale® to calming Rooibos and Sympacho®, are available loose leaf or in bags and come in a variety of refreshing flavors. Select varieties are also available with a touch of calorie-free stevia sweetener.
SweetLeaf and Wisdom of the Ancients products can be purchased online at ShopSweetLeaf.com or at grocery and health food stores throughout the U.S. and Canada.
MEDIA CONTACTS:
Jeremy Andrew Belitsos
McFadden/Gavender
O: (520) 882-6262
M: (520) 332-3732
jeremyb(at)mcfaddengavender(dot)com
Diego Romero
McFadden/Gavender
O: (520) 882-6262
M: (520) 401-1693
diego(at)mcfaddengavender(dot)com
Website:
SweetLeaf.com
###