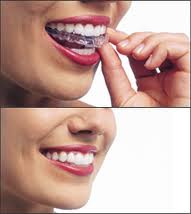 Los Angeles, California (PRWEB) July 11, 2014
Dr. Kanani and his professional team from Around the Corner Dental Health Spa are pleased to announce that they are offering an array of dental procedures aimed at changing lives.
Dr. Kaveh Kanani is an accomplished dentist who graduated with his degree from California State University. He then received his Doctorate in Dental Surgery from the esteemed New York University and proceeded to complete his residency in Hospital Dentistry at Woodhall Hospital. His vast experience and years spent as a practicing dentist has made Dr. Kanani one of the top general dentists in Woodland Hills. Not only that, Dr. Kanani has excelled in implant dentistry, earning his certification from the well known American Academy of Implant Dentistry. With this as his base, Dr. Kanani proceeded to delve deeper into this field and even successfully engineered his very own method to insert dental implants.
Dr. Kanani's unmistakable passion and talent for his job has made him the go-to dentist when it comes to family dentistry in Woodland Hills. Here are some of the most popular oral surgery and general dentistry procedures that he and his team are offering.
1. Dental Implants
This dentist in Woodland Hills is renown the world over for his unique development of the Flap-less/Drill-less Surgery Method. His extensive knowledge in the field of dental implants has urged him to improve upon the conventional method of inserting these implants. Instead of cutting into the gum and drilling into the jawbone, Dr. Kanani has perfected a method that uses a simple series of dental instruments. These instruments are used to expand the jawbone, creating a gap where he then inserts the titanium dental implant into. This implant is then left to set in the jawbone and the patient is requested to return in a couple of months to complete the final step. This entails Dr. Kanani placing a replacement tooth over the implant, giving the patient a permanent solution to tooth loss. Dr. Kanani's method not only significantly lowers the total dental implant cost, it also offers patient less healing time as it is less invasive than regular methods.
2. Dentures
For patients who do not see the need for dental implants, a tried and true method to combat tooth loss cheaply and quickly is to get dentures. Favored by many for its simplicity, dentures replace teeth that have become loose or missing due to bone loss. Dr. Kanani will first examine the patient's mouth and determine which loose teeth have to be removed and which can remain. Dentures are then fitted over the remaining teeth. They consist of a removable plate that allows the patient to properly clean them on a daily basis.
3. Fillings
Another common dental procedure carried out on a daily basis by this Woodland Hills dentist is fillings. Cavities do not discriminate and will attack anyone who does not practice proper oral hygiene. Patients both young and old have fallen victim to cavities and have had to seek the help of dentists like Dr. Kanani to get fillings. The dentist will first use a topical anesthetic to numb the area before drilling into the tooth. The drill works to remove tooth decay and Dr. Kanani will then manually remove any remnants of decay with a special dental instrument. Composite materials will then be placed into the clean cavity then cured with light.
Fore more information on the vast array of dental procedures offered by Dr. Kanani and his team, contact Around the Corner Dental Health Spa to find out more. Call (818) 962-1141 or head to http://www.woodlandhillsdentalspa.com and ask about the clinic's promotion on complimentary consultations for first time patients.