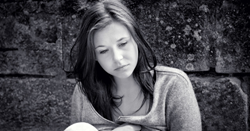 Bullying is a serious issue and must be dealt with accordingly.
London, UK (PRWEB) July 10, 2014
In an extensive article released today, NoBullying examines the facts and stories coming out about bullying suicide and what everyone can do to prevent bullying and suicide.
The article examines the bullying of school children, the many aspects of bullying, how to cope with bullying and also goes into numerous ugly faces of bullying leading into suicide.
The experience of being bullied can be so profound that the child feels there is no way out of it but suicide. These cases show how important it is for parents, educators and others to intervene on this behavior to ensure the safety of children in their schools, in their social groups and on the Internet.
The article also alludes to an alarming wave taking the world by storm which is gay and lesbian bullying and the increasing turnout of gay bullying stories surfacing when homosexual students are bullied relentlessly to the extent of taking their own lives to escape it.
Bullying can take many different forms. It can be direct aggression with physical contact and public humiliation. Indirect bullying, often used in groups of girls, manifests as mean or unkind behavior or spreading vicious rumors about the victim.
Cyber bullying has now become common with bullies and their supporters using the Internet to directly confront their victim on social media or tell lies about the person in an online forum.
But can bullying suicide be prevented? And for that matter can bullying itself be stopped? These questions point every worried parent back to square one. Square one in this case is educating society on what constitutes bullying and teaching children and adults about tolerance and instilling the fact that bullying behavior, while seemingly harmless, can have devastating effects.
The U.S. Centers for Disease Control and Prevention states that there is a significant link between individuals affected by bullying behavior and suicide. The numbers suggest that intervention is critical to preventing suicide.
Despite the evidence of a clear understanding of the link between bullying and suicide, a number of bullying suicide cases are now being brought to court by parents who lost children.
With decisive action, suicide related bullying incidences can be prevented, and schools can become safer places for all children.
Macartan Mulligan, Co-Founder of NoBullying.com, said, "Bullying in the USA and worldwide needs to be stopped. It must be looked at first as a form of crime not as a rite of passage or child's play. Bullying is a serious issue and must be dealt with accordingly."
He added that parents and teachers should make a point to educate the younger generations about the sad outcome of bullying online and offline. According to Mulligan, it is quite imperative to press for more firm laws condemning all acts of bullying and harassment.
NoBullying.com features many pages dedicated to parents, teens, teachers, health professionals as well as posts related to cyber safety and the latest news about law making concerning curbing Bullying worldwide as well as inspirational Bullying Poems and famous Bullying Quotes.
The website regularly updates its bullying statistics and cyber bullying statistics as it is essential to understand how widespread the bullying epidemic is. It also regularly runs cyber bullying surveys and questionnaires to get recent updated statistics on everything related to cyberbullying.
He also added that anyone suffering from bullying in any form or way can always find advice and help on the NoBullying website – but if anyone is suffering from severe bullying or cyber bullying, the best thing is to talk to someone locally – a parent, teacher or local organization that has been set up to help with specialized councilors to deal with this topic.