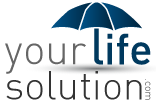 While the majority of life insurance websites in existence do not actually provide online instant life insurance quotes, mine certainly does
Chicago, IL (PRWEB) July 09, 2014
YourLifeSolution.com, a service which provides consumers with the ability to compare, quote, and apply for life insurance online, has just published an infographic titled "The Ease of Buying Life Insurance Online". The goal of this is to offer proof that buying life insurance online is in-fact quite easy. "The general belief is that it's a complex hassle to utilize the Internet to buy life insurance online. While the majority of life insurance websites in existence do not actually provide online instant life insurance quotes, mine certainly does", said Eric Smith, the founder and independent life insurance agent of YourLifeSolution.com.
The infographic is shown here:
http://yourlifesolution.com/lifeinsurancequotes/the-ease-of-buying-life-insurance-online-infographic/
YourLifeSolution.com's future plans involve developing an infographic that describes underwriting criteria in a visual way in an effort to increase the public's understanding of how life insurance is priced.
Consumers interested in viewing their own life insurance rates instantly and online are encouraged to visit YourLifeSolution.com. Information can also be obtained by phone at 888.374.2764.