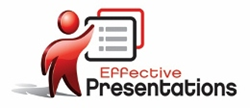 Communication - the human connection - is the key to personal and career success. ~ Paul J. Meyer
Lakewood, CO (PRWEB) July 09, 2014
Lakewood-based Effective Presentations is pleased to announce Marcus Cordova has joined its team and will focus on strengthening the presentation and public speaking skills of business men and women within the Hispanic community. Marcus brings with him more than 15 years of training experience and an entrepreneurial background.
"I know what it's like to be in the trenches and work my way to the top of organization," says Marcus. "I was a golf professional and trainer for 10 years—I was considered one of the best club fitters in Colorado from 2002 to 2005. I also helped develop Denver's 1st Tee program, which targeted children in need and introduced them to the game of golf. I also owned my own retail golf shop from 2001 to 2005."
Marcus has spent the past two decades succeeding in sales leadership, and has worked to develop a strong presence within the Hispanic community in Denver. In addition to his work as a golf trainer, he was a Regional Sales Manager for the Furniture Row Companies, a group of nationwide specialty home furnishings, mattress, and linens stores. "I covered 15 Midwest states and managed and trained 40 sales men and women in my territory."
As Effective Presentations' newest team member, Marcus says his goal is to launch a new division within the company that will allow those who are fluent in Spanish to become area trainers and work directly with Latino business owners.
"Marcus' level of expertise and enthusiasm is a perfect fit with Effective Presentations and our vision," says Mike Fruciano, founder of Effective Presentations. "Hispanics are the fastest growing ethnic group in the United States, and Marcus' work within the Hispanic community is of huge benefit. We now have an opportunity to reach an entire community that, until now, we could not. I'm very excited about bringing our public speaking and presentation skills workshops to Latino business owners and to building a new division specifically for the Hispanic community."
For more information on Effective Presentations and its skills training workshops, visit effectivepresentations.com.
For more information, contact:
Marcus Cordova
Effective Presentations
720-207-1414