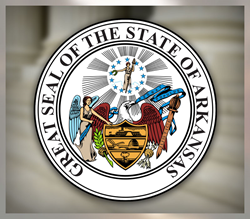 Our partnership with CoCENTRIX empowers the ADHS to not only facilitate its payment improvement initiatives, but moreover, we can now ensure we are aligning services with the needs of Arkansans while rewarding high-quality, cost-effective care
Little Rock, Arkansas (PRWEB) July 09, 2014
As part of a new statewide transformation to episodic-based care delivery, the Arkansas Department of Human Services (ADHS) has selected the CoCENTRIX Coordinated Care Platform (CoCENTRIXccp) as its enterprise system to facilitate the rebalancing of institutional and community-based services, payment improvement, and to coordinate care across the state of Arkansas.
The CoCENTRIXccp will automate and support the ADHS's four divisions – the Division of Aging and Adult Services (DAAS), the Division of Behavioral Health Services (DBHS), the Division of Developmental Disabilities Services (DDS), and the Division of Medical Services' Office of Long Term Care (DMS/OLTC) – with universal assessments, care planning, collaborative case management, and reporting and analytics to maximize cost-effectiveness and improve the outcomes for the individuals and families they serve.
"Our partnership with CoCENTRIX empowers the ADHS to not only facilitate its payment improvement initiatives, but moreover, we can now ensure we are aligning services with the needs of Arkansans while rewarding high-quality, cost-effective care," said Tim Lampe, Director of Quality Assurance, ADHS.
The enabling technology supporting the ADHS's statewide service delivery transformation is the CoCENTRIXccp, which includes the CoCENTRIX Universal Assessment Solution (UAS). The UAS, based on interRAI's evidence-based assessment instruments and algorithms, will empower each division within ADHS to determine consumer goals, measure outcomes, track progress, and ensure various supports are being met. Consequently, the UAS will provide the state with essential resource planning tools needed to balance institutional and community-based care and reimbursement.
CoCENTRIX's platform will also provide the ADHS with a centralized solution for its statewide base of community providers, dubbed Provider Access. Provider Access is a 'portal' where community providers can access client assessments, view and modify care/service plans and record services for their clients -- ensuring improved care coordination and outcomes across the State.
"Provider Access is very exciting," said Lampe. "This solution allows both ADHS and our community providers to collaborate and coordinate care around an individual – improving continuity of care, managing costs and providing better clinical outcomes."
The CoCENTRIX solution leverages the Microsoft Dynamics architecture, which gives the department the ability to modify functionality and workflows at any time without complex technical development. This flexibility will allow ADHS to be able to adapt to changing requirements and to take advantage of new technologies as they come available.
Additionally, the ADHS will leverage the wide range of accessibility options that the CoCENTRIXccp provides. The CoCENTRIXccp enables the department to be mobile via peripheral devices such as tablets and smartphones that work in either a connected or disconnected mode to ensure staff have adequate and secure access to consumer information – anytime, anywhere. The ADHS may also utilize CoCENTRIX's patient engagement solution, CARETILES, which will allow the consumer to be an active participant in their care.
"This is a momentous partnership for both CoCENTRIX and the state of Arkansas," said Leigh Orlov, President of CoCENTRIX. "We are embarking on a statewide care delivery model that is both forward-thinking and fiscally responsible, and ultimately going to improve the lives of the citizens of Arkansas."
About the Arkansas Department of Human Services
The Department of Human Services (DHS) is Arkansas' largest state agency, with more than 7,500 employees working to ensure citizens are healthy, safe and enjoying a high quality of life.
The agency's skilled and passionate staff cares for Arkansans of all ages. Often, that means providing a safety net for our most vulnerable residents. Families or individuals facing difficult times may need assistance to get back on their feet. People needing support will find at least one local DHS office in each of the state's 75 counties.
Additionally, DHS protects children and the elderly who have been abused or neglected; finds adoptive homes for foster children; funds congregate and home-delivered meals for the elderly; regulates nursing homes and childcare facilities; supports high-quality early childhood education; treats and serves youth in the juvenile justice system; oversees services for blind Arkansans; runs residential facilities for people with developmental disabilities; manages the Arkansas State Hospital and Arkansas Health Center for those with acute behavioral health issues; and supports nonprofit, community and faith-based organizations that depend on volunteers to continue programs vital to our communities.
The agency also works with a system of community mental health care centers to provide mental health services to nearly 74,000 people each year. In all, DHS serves more than 1.2 million Arkansans every year.
About CoCENTRIX
CoCENTRIX is a health information technology company that provides innovative solutions to connect, collaborate and coordinate care and services across and amongst Health and Human Services, Education, Justice & Public Safety, Community Service Providers and the Consumers in which they serve.
Our flagship product, the CoCENTRIX Coordinated Care Platform (CoCENTRIXccp), optimizes the behavioral care continuum for the best clinical and fiscal outcomes, resulting in a cascade of benefits for state and local government agencies, behavioral health providers, and consumers – all possible through collaborative information exchange and open technology architecture. Our dynamic approach to coordinated care leads to more effective outcomes for individuals and families, while reducing the overall burden of health care costs.
The CoCENTRIXccp includes a growing number of solutions that allow state and local agencies, community providers and consumers to connect, collaborate, and coordinate services. Our platform includes an ONC Certified Electronic Health Record, Collaborative Case Management, Managed Care Solutions, and CARETILES, a marketplace of interactive, mobile consumer applications that allow the consumers to actively participate in their treatment.
Today, more than 500 agencies in 42 states are utilizing CoCENTRIX technologies to efficiently and cost-effectively coordinate services, maximize stakeholder's investments, and improve the health and safety of the populations they serve.