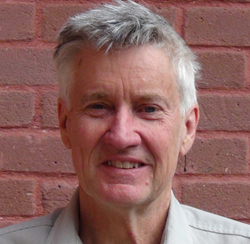 Bowles has a reputation for overcoming technical challenges quickly and for assessing key customer needs elegantly.
Ottawa, Ontario (PRWEB) July 09, 2014
Mobile Innovations Corporation Founder Gary Bauer announced his company's hiring of Ian Bowles as Chief Technical Officer today. The software development veteran began his career in the late eighties, supporting Nortel's software group as their systems engineering lead for this company's advanced Computing Research Lab.
Prior to joining Mobile Innovations, Bowles worked as CEO/CTO at Seregon Solutions Inc. -- developers of dragonRAD, a cross-platform mobile application tool for building, deploying, managing and securing mobile database-driven enterprise applications like MPAniche.
Equally adept at mobile software development and team management, Bowles has a reputation for overcoming technical challenges quickly, for assessing key customer needs elegantly, and for providing workable solutions with the development teams he leads. "We chose each other for this new role because of our mutual understanding of the ins and outs of cross-platform mobile app making." Explains Bowles. "I am looking forward to applying my skills as Mobile Innovations expands into the US and EU with our robust solutions for law enforcement agencies using smartphones and tablets that run on Android, BB10, iOS and Windows Phone."
Since June of this year Bowles has been tasked with familiarizing himself with the entire suite of Mobile Innovations Mobile Police Assist (MPA) all-platfrom apps including MPANiche, MPABeatBlog, MPATrack, MPA2factor and MPADication. Customers and developers alike have been impressed with his rapid mastery of a steep learning curve.
"We're very fortunate to have recruited someone as in tune with our core competencies as Ian." Says Bauer. "He's hit the ground running and has already shown a remarkable grasp of the intricacies involved in the design, deployment, maintenance and administration of our MPA apps for effective mobile law enforcement."
Bowles first major task is to facilitate and support Mobile Innovations' ongoing expansion into new North American and European markets where the demand for Android, iOS and Windows Phone platforms is booming.
Mr. Bowles can be contacted via the Mobile Innovations web site to answer any questions regarding the MPA suite of apps. He will also be making personal appearances at upcoming client engagements and seminars, as well as CACP 2014 in Victoria British Columbia, where he will be joining Gary Bauer as a presenter.
For more information, please contact:
Gary Bauer - President
garyb(at)mobinnoco(dot)com
416-889-9997
Mobile Innovations is a privately held company dedicated to enhancing mobile computing with the most advanced mobile data products available for Android, BB10, BlackBerry, iOS and Windows Phone smartphones and tablets. Based in Niagara Falls, Canada, Mobile Innovations also has operations in Toronto and Ottawa, and works with over seventy five clients across Canada, the United States and in the European Union. Mobile Innovations is a member of the BlackBerry® Alliance Program with many years of service developing and deploying advanced mobile solutions for BlackBerry devices.