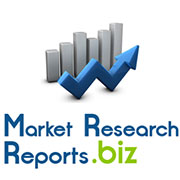 Global And China Flame Retardant Industry Report, 2014-2016
(PRWEB) July 09, 2014
Flame retardant is a general term for the substances that prevent and reduce flammability of fuels or delay their combustion. Over the past 30 years, flame retardant and flame-resisting materials have played an important role in reducing losses of life and property caused by fire disasters. In 2005-2013, the market volume of global flame retardant grew at a CAGR of about 4.2%, to 2.055 million tons in 2013.
Browse Full Report With TOC: http://www.marketresearchreports.biz/analysis-details/global-and-china-flame-retardant-industry-report-2014-2016
The global flame retardant market is mainly dominated by Albemarle, Chemtura and Clariant from the United States, Israel's ICL, Japan's ADEKA and Jiangsu Yoke Technology and Zhejiang Wansheng from China, which leads to a relatively higher concentration.
In terms of consumption regions, despite a higher consumption proportion in Europe, America and Japan, these markets were stable and their demands grew at a relatively slow pace. However, the Asian region including China but excluding Japan showed a double-digit growth, making it the most important driving force of the flame retardant markets around the world. In 2013, this region accounted for a roughly 31.1% market share of the global flame retardant, up nearly 13 percentage points from 2005.
Flame retardant can fall into halogen flame retardant (chlorine-based and bromine-based, etc.), phosphorus flame retardant and inorganic flame retardant, etc.
To Download Full Report with TOC: http://www.marketresearchreports.biz/sample/sample/211262
Bromine-based Flame Retardant: As a traditional variety, bromine-based flame retardant absolutely dominated general-purpose plastics and engineering plastics. But due to an increasingly stringent requirement from environmental protection, bromine-based flame retardants including HBCD and DECA are being phased out. The U.S. and Canadian governments had long reached agreement with Albemarle, Chemtura and ICL that the three would retreat from the DECA production agreement by the end of 2013. Japan began to prohibit HBCD in May 2014.
Organophosphorus Flame Retardant: With obvious advantages like environmental friendliness and safety, organophosphorus flame retardant is gradually substituting for halogen flame retardant (chlorine-based and bromine-based, etc.), with the market volume of global organophosphorus flame retardant in 2010-2013 representing a CAGR of 9.8%. And in 2013 alone, the market volume of organophosphorus flame retardant reached some 620 kt, accounting for 30% of the global total.
To Inquire Before Buying Report: http://www.marketresearchreports.biz/analysis/211262
Table of Content
1. Overview of Flame Retardant Industry
1.1 Definition and Classification
1.2 Applications
2. Development of China Flame Retardant Industry
2.1 Operating Environment
2.2 Status Quo
2.3 Competition Pattern
2.4 Influence from Upstream and Downstream Sectors
3. Flame Retardant Market Segments
3.1 Halogen Flame Retardant
3.1.1 Supply & Demand
3.2 Phosphorus Flame Retardant
For More Reports Under Same Publisher: http://www.marketresearchreports.biz/publisher/67
About us
MarketResearchReports.biz is the most comprehensive collection of market research reports. MarketResearchReports.Biz services are specially designed to save time and money for our clients. We are a one stop solution for all your research needs, our main offerings are syndicated research reports, custom research, subscription access and consulting services. We serve all sizes and types of companies spanning across various industries. Kindly visit: http://www.marketresearchreports.biz/.
Contact Us:
Office: United States
State Tower
90 State Street, Suite 700
Albany, NY 12207
United States
Toll Free: 866-997-4948
Tel: +1-518-618-1030
E: sales(at)marketresearchreports(dot)biz
For More Chemicals Market Research Reports: http://www.marketresearchreports.biz/category/57