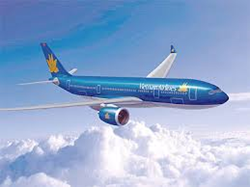 Hanoi, Vietnam (PRWEB) July 10, 2014
Vietnam-airline.org, a reliable booking online center, was established by the Smile Travel Vietnam agency in 2008. The website provides customers with both domestic and international flights operated by Vietnam Airlines. It announces a summer promotion for domestic flights from July 10th to August 30th. Accordingly, customers booking air tickets on the website will get a discount up to 35%.
The discounted tickets are applied for 7 domestic routes including: Hanoi-Pleiku, Hanoi- Danang, Danang-Hue, Hochiminh- Condao, Nhatrang- Dalat, Hochiminh-Rachgia and Danang-Hochiminh. Especially, on Hochiminh-Condao route, Vietnam-airline.org offers low-cost airfares. The discounted one costs a half compared to the original.
To take part in this program, passengers have to follow 3 steps:
Step 1: Select an itinerary at Book your trip.
Step 2: Fill in the passenger information form.
Step 3: Process payment online.
It takes 15 minutes for visitors to book a ticket online. The promotion program will close when all the discounted tickets are sold out. Therefore, it is highly recommended that passengers should book their tickets in advance.
About Smile Travel Vietnam:
Smile Travel Vietnam has grown to be recognized as one of the leading travel agencies in Vietnam. Since 2008, the agency has been providing high quality and professional tourism services such as Vietnam visas, airfares, and tour packages. With the secure, fast, effective service system, Vietnam-airline.org is now the best choice for people who want to fly with Vietnam Airlines.