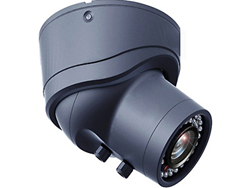 (PRWEB) July 09, 2014
Recently, China-IP-Cameras.com, a reliable dome camera manufacturer, has added a new collection of SEE-FD03 Foucs IR Dome Cameras to its product line. What's more, the firm has announced that all these brand new items are provided with big discounts, up to 28% off.
All the new SEE-FD03 Foucs IR Dome Cameras offered by the company look elegant. It is worth to mention that the experienced supplier provides various kinds of high end cameras for worldwide clients, including outdoor security cameras, Analog cameras, Dome cameras, IP security cameras and so forth.
The detailed information about the company's SEE-FD03 Foucs IR Dome Cameras is as follows:

Waterproof Dome IR Camera
IR Distance 35-40M
Adopting 36PCs ф5mm IR Leds
Dual glass, no IR diffusion and fog
IP66, outdoor installation
Cable-managed Bracket: to prevent external force of destruction such as cutting
Focus lens: 2.8-12mm lens;(4-9mm, 9-22mm optional)
The company's sales representative says, "We are proud to announce our SEE-FD03 Foucs IR Dome Cameras for the international clients. A high end camera is a must for those who want to keep their house safe. Our brand new cameras are all made with durable materials. Please note that the special offer will last until July 22, 2014. If you are thinking of ordering a cheap camera online, please seize this great opportunity."
About China-IP-Cameras.com
China-IP-Cameras.com is an outstanding manufacturer and retailer of high end cameras. Its hot products include CCTV Power Supplies, DIS CMOS Cameras, DIS CMOS Cameras, Waterproof VF IR Cameras and so on. All its products are 100% carefully made by top experts. The reason to choose China-IP-Cameras.com is very simple: the company is always working hard to make the best items.
For more details about its practical items, please visit: http://www.china-ip-cameras.com/.