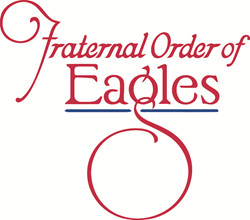 Orlando, FL (PRWEB) July 09, 2014
One of America's oldest and most storied organizations, the Fraternal Order of Eagles, will present a $6 million donation to fund diabetes research to the University of Iowa Sunday, July 13, at 7 p.m. at the Rosen Center Hotel, located at 9840 International Dr.
The donation completes a $25 million commitment the Eagles made to the university in 2008 to fund the Fraternal Order of Eagles Diabetes Research Center (DRC), a state-of-the-art medical research facility on the school's main campus in Iowa City.
Sunday night's ceremony is the focus of the organization's 116th Annual International Convention, to be held July 12-17 at the Rosen Center. Approximately 2,000 Eagles from across the United States and Canada are expected to attend.
Open to the F.O.E.'s nearly 800,000 members worldwide, International Convention includes daily private sessions to conduct official orders of business, a variety of classroom offerings to help members maximize their opportunities on the local level, a vendor area with great deals exclusive to members and an appearance by the Eagles' No. 31 NASCAR Nationwide Series car.
In addition to the $6 million check presentation, Sunday's Welcome to Orlando Show will feature a live auction to benefit the DRC as well as performances by comedian/musician Mark Eddie, comedian Tom Parks and a special surprise guest.
Other events include the Eagles' Ladies' Auxiliary Banquet, Monday, July 14, at 6 p.m. with entertainment by mentalist Jon Stetson; and the Mr. & Mrs. Banquet Tuesday, July 15, at 6 p.m., with performances by country musician Jenny Tolman, comedian Tim Cavanagh and "It Is What It Was: The Music of Elvis" featuring Elvis' conductor/maestro Joe Guercio and Andy Childs.
The Convention concludes Thursday, July 17, at 5 p.m. with the official installation of 2014-2015 Grand Worthy President Elwin "Bud" Haigh of Three Rivers, Mich., and Grand Madam President Gloria Mason, of Vincennes, Ind., to the Aerie and Auxiliary's highest positions.
Throughout the week, a total of $480,000 in grants will be presented by Eagles dignitaries to organizations including the Rosen Foundation, the Menninger Clinic Foundation, Children's Hospital of the King's Daughters, the Orlando Health Foundation, the Regents of the University of Michigan and more. Outgoing Grand Madam President Katie Ziebol, of Ogden, Utah, will present a check for $65,121.24 to Christmas Box House International, her chosen special project.
International Convention registration is open exclusively to members of the Fraternal Order of Eagles. To find out how you can make a difference in your community, visit http://www.foe.com.