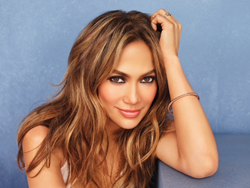 New York, NYC (PRWEB) July 09, 2014
Jennifer Lopez will speak before the members of the League of United Latin American Citizens (LULAC) at its national convention on Thursday, July 10, 2014, at the New York Hilton hotel in Midtown Manhattan. LULAC is the largest and oldest Hispanic civil rights organization in the United States.
With the theme, The Power of Latino Unity, the 85th Annual National Convention and Exposition will address the most pressing issues for the Latino community. As the premier Hispanic convention, it is anticipated that the LULAC National Convention will draw more than 20,000 participants including top leaders from government, business and the Hispanic community to address critical issues impacting the community across the U.S.
Jennifer Lopez will address the LULAC Unity Luncheon in the Grand Ballroom to more than 1,500 Latino leaders from across the country and Puerto Rico. She will also have the honor of introducing the First Lady of the United States, Michelle Obama.
Immediately following the luncheon, Lopez will host a private screening of her upcoming Nuvo TV Series Los Jets. Los Jets is a documentary series following a high school soccer team composed primarily of Latino immigrants in a small southern town who defy odds, face adversity, experience defeat and taste victory, on and off the field.
"LULAC is delighted that one of the most powerful entertainment leaders in the world will be giving her inspirational message to our members at the LULAC National Convention in New York," stated LULAC National President Margaret Moran. "To have Jennifer Lopez bring her voice and stature to the nation's largest Latino civil rights organization at this crucial time will give a huge boost to our efforts to improve the quality of life for Latino families across the country."
The LULAC convention will include national political candidates, members of Congress, cabinet secretaries, local elected officials, celebrities and academic experts in seminars and workshops addressing issues that affect the Hispanic community most—from immigration reform and education to health care and veterans' benefits. Additionally, separate tracks for youth and young adults will also provide Latino emerging leaders with workshops on community service, leadership development, career opportunities and advocacy training. Among other confirmed speakers, honorees and performers include: Rita Moreno, New York Mayor Bill de Blasio, Abraham Foxman, National Director of the Anti-Defamation League and La Santa Cecilia to name a few.
To register to attend Thursday's Unity luncheon, http://www.LULAC.org/registration. Convention workshops, Expo and Saturday night concert are all free and open to the public. For complete LULAC Convention information, visit http://www.LULAC.org/convention.
The League of United Latin American Citizens (LULAC) is the nation's largest and oldest civil rights volunteer-based organization that empowers Hispanic Americans and builds strong Latino communities. Headquartered in Washington, DC, with 1,000 councils around the United States and Puerto Rico, LULAC's programs, services and advocacy address the most important issues for Latinos, meeting critical needs of today and the future. For more information, visit http://www.lulac.org.
# # #