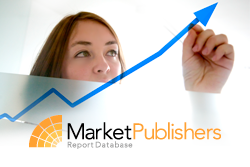 London, UK (PRWEB) July 10, 2014
An in-depth understanding of how flexible a prospective partner's negotiated terms of deals can be provides crucial insights into the negotiation process in regard to what one can look forward to achieving during the negotiation of terms. While a host of smaller firms will be searching for details of the contract payments clauses, the devil is in the detail pertaining to how payments are triggered and rights are conveyed. Contract documents contain the answers to multiple questions about a potential partner's flexibility on a broad range of key issues, with many of them likely to have a great influence on each party's ability to have the best of the deal.
New research study "Licensing Terms and Agreements in Pharma, Biotech and Diagnostics" worked out by CurrentPartnering is now available at MarketPublishers.com.
Report Details:
Title: Licensing Terms and Agreements in Pharma, Biotech and Diagnostics
Published: July, 2014
Pages: 1195
Price: US $3,295.00
http://marketpublishers.com/report/life_sciences/pharmaceuticals/licensing-terms-n-agreements-in-pharma-biotech-n-diagnostics.html
The research report provides a comprehensive understanding and unprecedented access to the licensing agreements and deals entered into by the world's leading life sciences companies. The study explores the prevailing trends in licensing dealmaking in the biopharma industry since 2009; offers an in-depth analysis of the structure of the deals; provides real life deals case studies; extensively lists licensing deals since 2009; grants access to licensing contract documents; presents top financial benchmarks for headline, milestone, upfront and royalty rates; reviews the leading licensing deals by value since 2009; sheds light on the most active licensing dealmakers over the past five years; as well as identifies the main licensing partnering resources. The available contracts and deals are listed by: company A-Z, therapeutic area, headline value, and the type of technology.
Report Key Benefits:

In-depth understanding of key trends in licensing partnering deals.
Detailed analysis of the licensing agreements' structure plus multiple real life case studies.
Exhaustive listing of all licensing deals, in tandem with deal value, terms and press release.
Access to up-to-date licensing contracts entered into by the globe's top life science firms.
Insightful analysis of major deal financials including headline value, upfront, royalty rates and milestone payments.
Unbiased insights into the terms included in a licensing agreement, alongside real life examples.
Comprehend the major deal terms companies have agreed in preceding deals.
Perform due diligence to evaluate suitability of your proposed deal terms for partners.
More new studies by the publisher can be found at CurrentPartnering page.