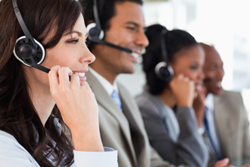 Atlanta, GA (PRWEB) July 10, 2014
A-1 Express, a leading same-day courier service and transportation service provider nationwide, announces driver package transfer for same-day delivery services. The announcement comes in an effort to resolve driver emergency vehicle issues to optimize on-time delivery to its clients' packages. A-1 Express strives to be the best choice for same-day courier solutions for businesses and individuals throughout the US.
A-1 Express also has implemented the ability to transfer packages in the event a driver is prohibited to successfully perform a same-day delivery. These various circumstances include vehicle accidents, physical constraints, and/or other miscellaneous causes that impairs a driver's vehicle. A package transfer from one driver to another is the most effective way that A-1 Express can immediately respond to these cases to meet its customers' same-day delivery needs.
With a package transfer, customers will not experience a change in their initial service charge. This will occur only in the event the customer makes an origin or destination location adjustment which affects the driver's travel distance. If this case occurs, A-1 Express will notify the customer at the time of the origin and/or destination adjustment.
The San Jose courier will eliminate service inefficiencies by utilizing the latest in courier technology, like GPS Tracking, to help facilitate immediate package transfers when necessary. A-1 Express' customer service will also discuss the clients' delivery needs to ensure that their order request is performed as timely as possible in the event a package transfer is required.
A-1 Express Incorporated is a recognized leader in same-day delivery, messenger, and transportation services nationwide. From small packages to palletized freight, A-1 Express provides superior delivery services on-time and fast. Headquartered in Atlanta, Georgia, A-1 Express has a daily growing list of over 1,500 clients, including many Fortune 500 companies, nationwide.