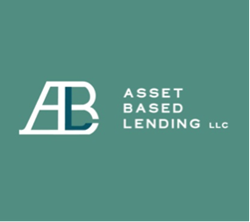 ABL has built the most successful hard money lending company in the NY-NJ-PA area and we believe, under Kevin's leadership we will successfully expand into New England area
Hoboken, NJ (PRWEB) July 15, 2014
Asset Based Lending, LLC (ABL) announced today that Kevin Rodman has joined the firm as a Managing Director. Mr. Rodman will lead ABL's growth strategy in northern Westchester, Connecticut, Rhode Island and Massachusetts. The new ABL North Division will be located in Westport, CT.
Kevin brings an extensive background in mortgage lending and real estate from his 30+ year career. He spent 25 years at Morgan Stanley where he became CEO of Saxon Mortgage, a Morgan Stanley subsidiary, and President of Morgan Stanley Home Loans. Earlier at Morgan Stanley, he headed the Global Securities Lending business with responsibility for over $200 billion in assets and built Morgan Stanley's warehouse lending business to $15 billion in mortgage assets and over 100 mortgage company borrowers. After departing Morgan Stanley in 2008, Mr. Rodman served as head of Urban Financial, a reverse mortgage originator and servicer, and as a Managing Director at Maverick Funding, a New Jersey based mortgage originator and servicer.
ABL co-founders and Managing Members, Paul Ullman and Dan Leyden stated, "We are extremely proud to have Kevin on the ABL team. Kevin's extensive background in mortgage origination and servicing is an ideal addition to our firm. ABL has built the most successful hard money lending company in the NY-NJ-PA area and, we believe, under Kevin's leadership we will successfully expand into New England area."
Kevin said: "I am extremely excited to join the ABL team. ABL has distinguished itself by offering the best service and products in the hard money market, with a demonstrated track record of success I look forward to leveraging ABL's people and platform to build the industry leading hard money lending business in Connecticut, Rhode Island and Massachusetts."
About Asset Based Lending, LLC
Asset Based Lending (http://www.abl1.net) is a full service hard money lender for Real Estate Investors. Operating in New York, New Jersey, Pennsylvania, Connecticut, Maryland, Washington DC and northern Virginia, ABL provides fast capital for Real Estate Investors looking to purchase, rehab and resell residential properties. Founded in 2010, ABL has developed a reputation in the industry for both professionalism and excellent service. To date, ABL has completed over 250 residential real estate transactions, totaling $40 million, without loss.
Contact information for Kevin Rodman:
201-942-9090
kr(at)abl1(dot)net