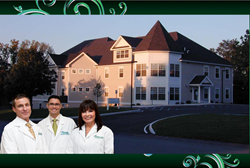 Latham, New York (PRWEB) July 11, 2014
The Williams Rejuva Center excited to include computer-aided imaging as an integral part of each patient's unique treatment regime. Using the Vectra 3D device, a detailed analysis of the skin's health and trouble areas can be quickly created. The evaluation allows for a personalized aesthetic plan to be established.
Vectra 3D is a cutting-edge computer imaging system. Performed during the consultation appointment, Vectra 3D uses a quick 'snapshot' of the skin to determine the exact aesthetic treatments necessary. Vectra 3D also allows patients to preview their potential surgical and noninvasive results.
The Williams Rejuva Center was founded by Dr. Edwin Williams in 2010. Created to compliment Williams Plastic Surgery Specialists, the Rejuva Center provides extensive noninvasive cosmetic procedures. A few of the aesthetic treatments available include Botox Cosmetic, dermal fillers, laser treatments, and chemical peels.
Unique to the Rejuva Center are skin rejuvenation programs for hyperpigmentation and rosacea. Using Vectra 3D Imaging, the program includes customized variety of procedures designed to reclaim a patient's healthy, youthful appearance in less than a year. Williams Center Chief Operating Officer, Susan Sullivan explains, "(Vectra) will help the practice set forth a specialized, customized plan for nonsurgical procedures that can be done to enhance your look."
Dr. Williams, who oversees the Rejuva Center, has over 20 years of experience with cosmetic procedures. He is Board Certified by the American Board of Facial Plastic and Reconstructive Surgery and the American Board of Otolaryngology. Dr. Williams is an active writer and speaker; his work has qualified him for the American Medical Association Physician Recognition Award.
If you are interested in a cosmetic procedure but are unsure where to start, contact Williams Rejuva Center at 518.786.7004. A consultation, including Vectra 3D Imaging, can be scheduled with Dr. Pontius, a Nurse Practitioner, or an experienced Cosmetic Nurse Specialist. Assistance with transportation and accommodations can be arranged for those patients coming from outside of Latham, New York.
Contact:
Williams Rejuva Center
1072 Troy-Schenectady Road
Latham, New York 12110
518.786.7004
http://www.williamsfacialsurgery.com