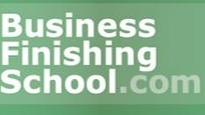 We focus on finding the road blocks that are holding entrepreneurs back in business.
Dallas, TX (PRWEB) July 10, 2014
Business Finishing School is hosting its fifth Business Mastery-Intensive Bootcamp this September 12th to the 14th in Dallas, Texas. The weekend includes deep dives into core business principles that can be incorporated immediately, whether you are a seasoned business professional or new at starting a business.
This event is open to entrepreneurs, business owners, doctors and those looking to improve their life and business. Past attendees have left with a renewed faith, ignited passion and a clearer long-term direction.
"People come from all over the world to attend our events, because they are life changing. Our events are powerful for a number of reasons. What we teach isn't being taught anywhere else. We focus on finding the road blocks that are holding entrepreneurs back in business, and we demonstrate how to knock those road blocks down. Whether it's values-based decision making, toleration tendency, fear, or being afflicted by Superman Syndrome, throughout the weekend you discover things about your business that need to be tweaked and worked on so that you can have greater success. We give you tools and information to help train your mindset to think and live more simplistically, with more clarity, in your life and business. Everyone knows that if you are feeling chaotic, it's harder to get through your day, much less run a successful, sustainable, enterprise!", says Ashleigh Mooney, Executive Director for Business Finishing School.
"Unfortunately, so many of us are living in chaos and don't even realize it. We are in reactive mood. My passion is to help people move past that and move into creation mode, while beginning to love their business on a much deeper level then they could have ever imagined," says Rick Sapio, Founder and Presenter for the Business Mastery event.
ABOUT Business Finishing School, LLC
Business Finishing School is a blueprint that efficient, successful companies follow to maximize results. This "just add water program" is designed for business leaders, entrepreneurs, executives and staff to identify the road blocks in business that are preventing them from moving forward and allows them to wake up to their full business potential.