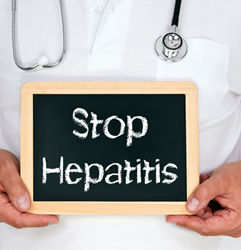 Viral hepatitis kills approximately 1.5 million people worldwide every year; as many people as are killed by HIV and/or AIDS.
Canadian, Oklahoma (PRWEB) July 09, 2014
Narconon Arrowhead, the Oklahoma-based successful alcohol & drug rehabilitation center, will be releasing information on hepatitis and its prevention in support of World Hepatitis Day.
Viral hepatitis is the inflammation of the liver, and is caused by a virus. The five different viruses which cause the disease are identified by letters of the alphabet, and are known as Hepatitis A, B, C, D and E.
Every one of the hepatitis viruses can cause acute (short-term) infection. In addition to short-term infection, the hepatitis B, C and D viruses can also cause the long-term infection of chronic hepatitis. It can lead to life-threatening complications such as liver scarring (cirrhosis), liver cancer, and liver failure.
Viral hepatitis is known to kill 1.5 million people annually.
Raising Awareness
Due to the number of people worldwide who lose their lives to viral hepatitis, it is vital for the public at large to become better informed as regards this disease, and the differences in the methods of transmission and preventative and remedial treatment currently available for each of the five different hepatitis viruses.
A brief overview of each of the five hepatitis viruses is included here, and Narconon Arrowhead emphasizes the importance of being adequately informed as to the risk of hepatitis infection due to intravenous drug use and the sharing of needles.
The Five Hepatitis Viruses
Hepatitis A only causes acute infection, and while a person's body is often able to rid itself of the infection within a few weeks time, it is capable of causing complications. It is spread mainly through contaminated food or drinking water, and good hygiene and sanitation practices help reduce the risk of contagion. There is a vaccination for Hepatitis A.
Hepatitis B is highly infectious and is transmitted through the blood or other body fluids of an infected person. Acute infections frequently go away within 6 months, but it can become chronic and cause serious complications. Treatment involves a variety of anti-viral drugs. There is a vaccination for Hepatitis B.
Hepatitis C differs from hepatitis B in that the body usually cannot clear the virus itself, and as a result, the infection becomes chronic. Four out of five people become infected with hepatitis C develop a chronic infection, capable of causing cirrhosis of the liver and cancer of the liver after 15 to 30 years. Hepatitis C is spread primarily through blood-to-blood contact. There is no vaccination for hepatitis C. Preventative measures include not sharing needles with an infected person, and to avoid body piercings and tattoos from unlicensed facilities. Treatment is directed towards the eradication of the virus with antiviral drugs, with variations in response to treatment.
Hepatitis D is found only in people already infected with hepatitis B. It is spread by contact with infected blood. Preventative measures include the avoidance of shared needles, and to refrain from getting body piercings and/or tattoos from unlicensed facilities. Treatment with a-interferon may improve the person's condition, but there is no effective anti-viral treatment currently available.
Hepatitis E is primarily transmitted through the consumption of contaminated drinking water or food. There is currently a preventative vaccine for hepatitis E, but not widely available. Preventative measures include good hygiene and sanitation practices as well as avoiding water from a source which is potentially unsafe. At this time, there is no treatment for hepatitis E.
Information on Hepatitis B and C and Its Prevention
The experienced executives and staff of Narconon Arrowhead point out the following information on hepatitis which pertains directly to drug use in the hopes of preventing further contagion and infection.
The most common means by which the hepatitis B or C viruses are transmitted amongst a drug using population are:

Sharing drug-injecting paraphernalia or equipment.
Sharing straws or notes or other such items used for snorting cocaine.
Tattooing and body piercing when done using equipment which has not been sterilized.
Actions to Take
Narconon Arrowhead suggests that it is important for any individual who thinks they could be at risk from Hepatitis B or C to get tested; and to get properly informed on further preventative actions which can be implemented as well as all treatment options available.
For further questions or information on the signs or effects of drug and alcohol abuse, or for arranging the care of a loved one needing help with substance abuse, please visit the Narconon Arrowhead website or call 800-468-6933.